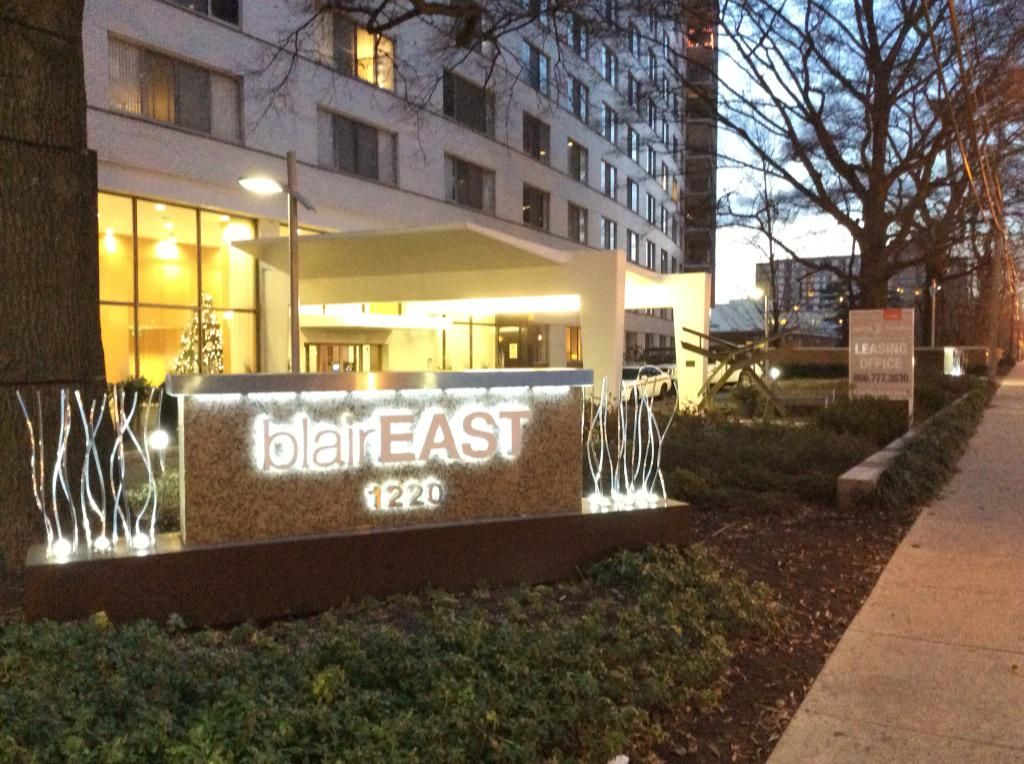 High Rise Apartment Fire in Silver Spring
A residential apartment fire at 1220 East West Highway was contained by a sprinkler system on Dec. 29 in Silver Spring.
That's the word from Montgomery County Fire and Rescue Services Spokesperson Pete Piringer who said the fire in a 7th floor apartment of the 16-story building caused an estimated $5,000 in damage.
No one was home at the time of the fire, Piringer said.
According to Piringer, the cause of the fire was a computer overheating or electrical in nature.
Piringer noted on his Twitter account that the sprinkler system was a retrofit.
1220 East-West Hwy, Blair East Apts), 16-sty high-rise residential, fire in kitchen on 7th floor, w/ smoke conditions

— Pete Piringer (@mcfrsPIO) December 29, 2014
U/D Blair East Apts, E-W Hwy, fire in kitchen, 7th floor, contained by sprinkler system, fire out, some smoke & water, most shelter-in-place

— Pete Piringer (@mcfrsPIO) December 29, 2014
U/D – 1220 East West Hwy, Blair East Apts, living room fire contained by sprinklers (retrofit); Cause, computer overheat/elec; Damage, <$5k

— Pete Piringer (@mcfrsPIO) December 29, 2014
More…..Blair East Apts, 16-sty, residential high rise apt, bldg, 7th fl apt, unoccupied, no one home, other residents sheltered in place

— Pete Piringer (@mcfrsPIO) December 29, 2014
1220 East West Hwy, SS,16-sty residential hi-rise w/ retrofit sprinklers; 4/14/2005, double fatal, had no sprinklers pic.twitter.com/3tFPbK0Abn

— Pete Piringer (@mcfrsPIO) December 29, 2014