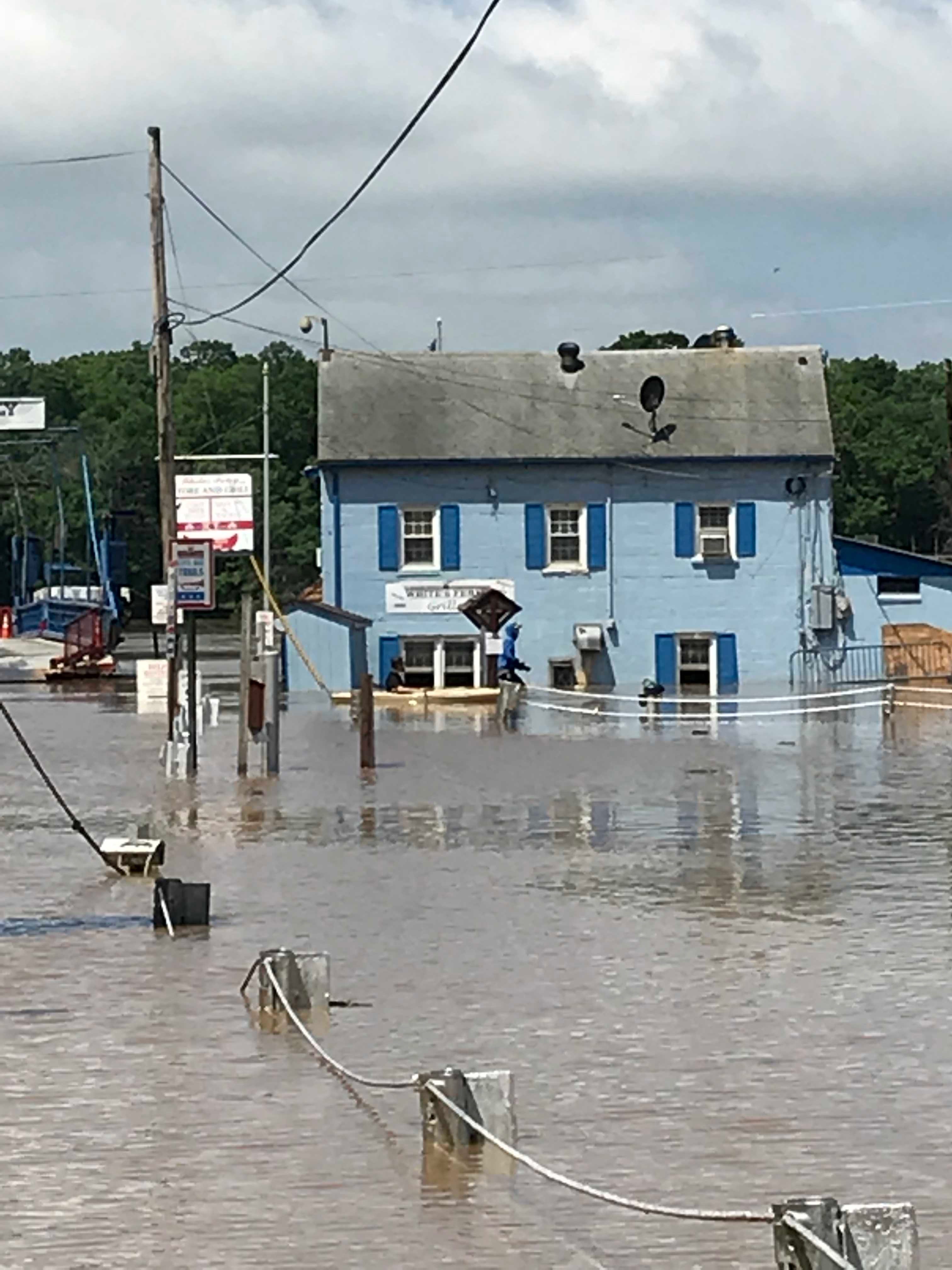 High Waters Close White's Ferry in Poolesville
The Potomac River, swollen after days of rain, was too dangerous for the White's Ferry to carry commuters Monday across the waterway and the ferry was closed.
With water coming from upstream, the river rushed past the White's Ferry General Store. Debris, and sometimes whole trees, followed the racing current.
Some of the ferry's workers trekked through the hip-deep waters to the riverside general store to assess the damage.
Ray Martin, a meteorologist with the National Weather Service, said the river gauge at Edwards Ferry, downstream from the White's Ferry crossing, was 22.4 feet on Monday.
At the same time, Little Falls was at 13 feet. The different depths could be attributed to the changing shape of the Potomac, he said.
"It's been rising steadily all day," Martin said.
That represents a "moderate flood," he said. That would jibe with comments from onlookers who recall the far more property underwater because of Tropical Storm Agnes in June 1972.
Days could pass before the Potomac is "normal," Martin said. The river is expected to crest late Monday night or early Tuesday morning. And the Potomac will be below flood stage before Tuesday night, he said.
But "normal" could be several days, or maybe a week or more, and hazardous for some time after that, Martin said.
"Even after the water recedes, law enforcement and emergency management should say it's safe to return," Martin said.