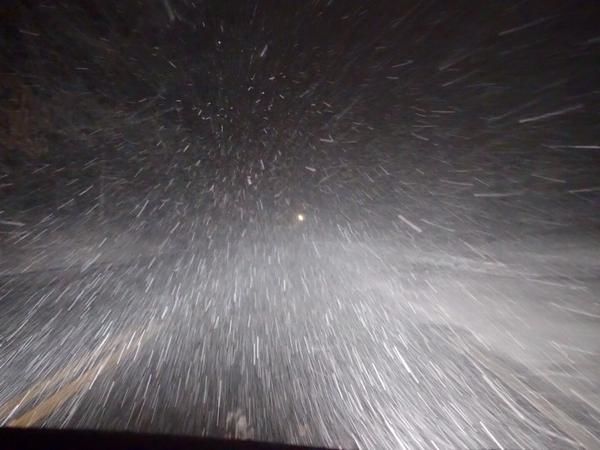 High Winds and Below Zero Wind Chills Keep First Responders Busy in Montgomery County
A combination of high winds, snow and extremely cold temperatures kept first responders busy in Montgomery County on Saturday night.
The National Weather Service has issued several weather advisories for Montgomery County this holiday weekend because of an arctic air mass that moved into our area.
A high wind advisory remains in effect from now until 2 p.m. on Sunday, Feb. 15. Winds from the northwest are expected between 30 to 40 mph with gusts up to 60 mph.
The National Weather Service has also issued a wind chill warning until noon on Sunday and a wind chill advisory from noon – 6 p.m.
According to the advisory, the wind chill will be 15 to 25 degrees below zero on Saturday night and wind chills will slowly climb to 10 below by Sunday afternoon. The combination of strong winds and cold temperatures make for dangerous wind chills that could cause hypothermia and frost bite.
According to the State Highway Administration, a snow emergency plan was put in effect for Montgomery County as of Saturday night.
Montgomery County Fire and Rescue Services Spokesperson Pete Piringer reported over 150 calls to dispatch in a three hour period on Saturday night.   One of those calls was a Metro bus that went off the roadway at Veirs Mill Road and Twinbrook Parkway. Piringer said none of the passengers were injured.
According to Pepco's online outage maps, at 10:15 p.m. on Feb. 14 over 4,400 customers in Montgomery County were without power.
Windy & Cold – In event of Power Outage in MoCo – Report outages: BG&E 1-877-778-2222, First Energy 1-888-544-4877, or PEPCO 1-877-737-2662

— Pete Piringer (@mcfrsPIO) February 15, 2015
Traffic Advisory – Twinbrook Pkwy & Veirs Mill Rd, collision, metro bus off road into ditch w/ entrapment – Road conditions Bad – Rd CLOSED — Pete Piringer (@mcfrsPIO) February 15, 2015
#mcfrs Fire/Rescue Emergency Communications has dispatched >150 calls for service since 7p (3hrs), about 350-375 is a typical 24-hr period

— Pete Piringer (@mcfrsPIO) February 15, 2015
A Snow Emergency Plan is now in effect for Montgomery County. Info & updates: http://t.co/aDSqZKHdtd #MdTraffic pic.twitter.com/lnrA9C2NaD — MD State Highway Adm (@MDSHA) February 15, 2015
Winds this strong in MoCo will cause scattered power outages. Do not approach downed utility wires as they still may be energized — Pete Piringer (@mcfrsPIO) February 15, 2015