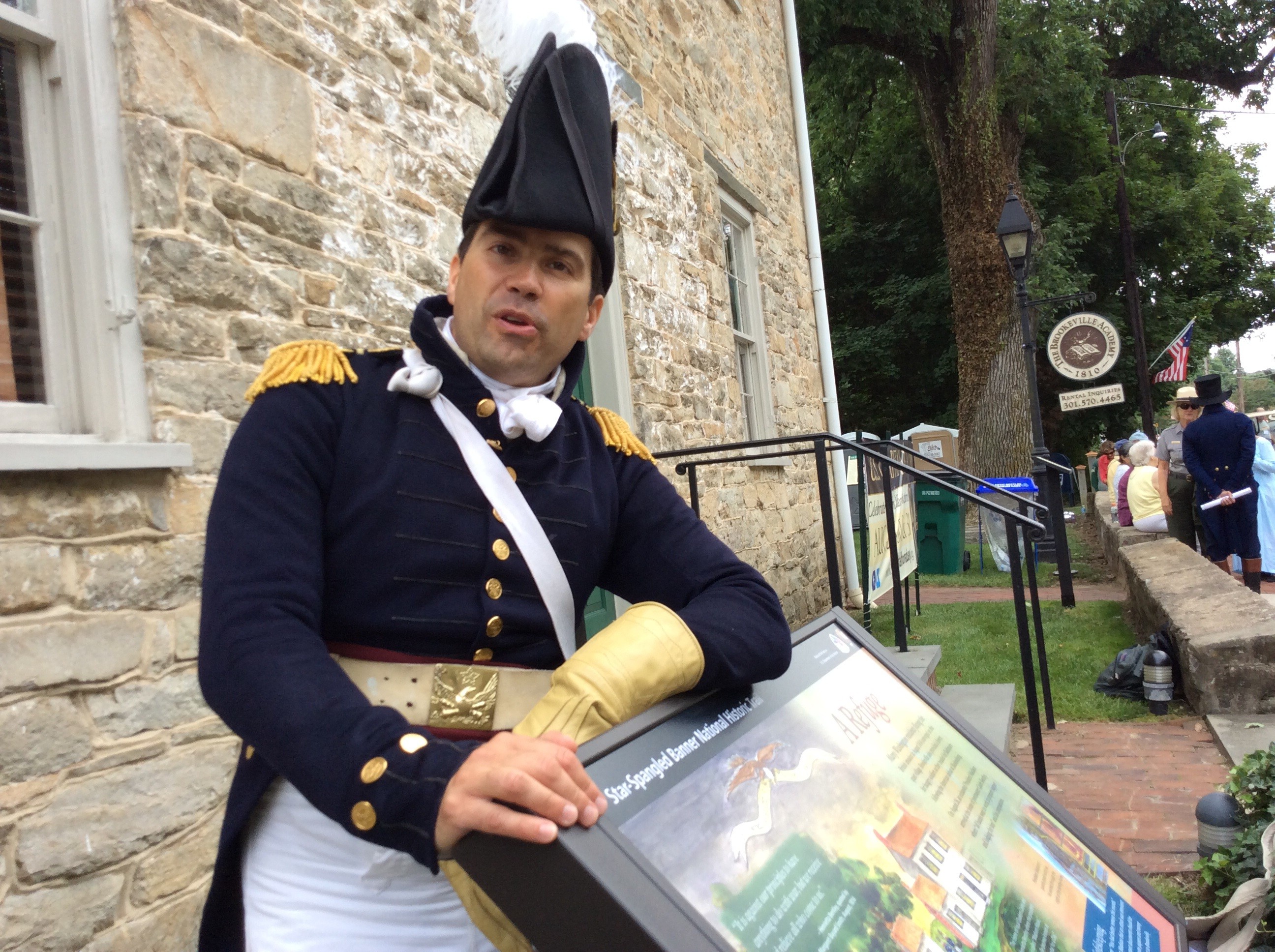 History Reenacted in Brookeville (Videos)
Photos of County Executive Isiah Leggett courtesy Jeff Zyontz
Thousands are expected to pour into the Town of Brookeville, some even on horseback, as that town celebrates the Bicentennial Commemoration of Brookeville's role as U.S. Capital for a Day.
The streets in Brookeville were busy with soldiers, townspeople in period dress and children playing sack races as the Centennial Celebration continued Saturday and Sunday.
Sandy Heiler, event chairwoman and owner of the Madison House, said the weekend events were years in the making. Heiler worked Saturday in character as a first-time reenactor saying she was putting together a disguise for President James Madison as he escaped from an occupied Washington. Breaking character, she shared her love of the restoration of the Madison Home where she lives. The restoration effort took seven years.
"It is wonderful to imagine that President Madison had his finest hour in my house," she said.
The Quaker Town of Brookeville played a significant role in national history during the British occupation of Washington in the War of 1812.  President James Madison and his staff sought refuse in the town on Aug. 26, 1814 earning Brookeville the title- Capital for a Day.
There is spinning demonstrations, home building and a medicine of the era exhibit. Reenectors in costume wander the streets and flute players tweet out a tune.
Bob Hines, archeologist from Olney, showed the efforts he and his group of high school students, uncovered digging up artifiacts of the Civil War and pre-Civil War times.
His favorite was an intact Civil War crossed sword pin found last summer by the front door of the Madison House.
"We don't have to go very deep just three inches on a dig," he said, adding that he uses a systematic pattern of shovel tests to find the best archaeological dig locations.
To find out more about the War of 1812 Bicentennial Weekend Celebration in Montgomery County log on to www.uscapitalforaday.org.
The Mounted Military Unit marches into town:

Meet General John Mason in this video:

Learn about advancements in military medical science: