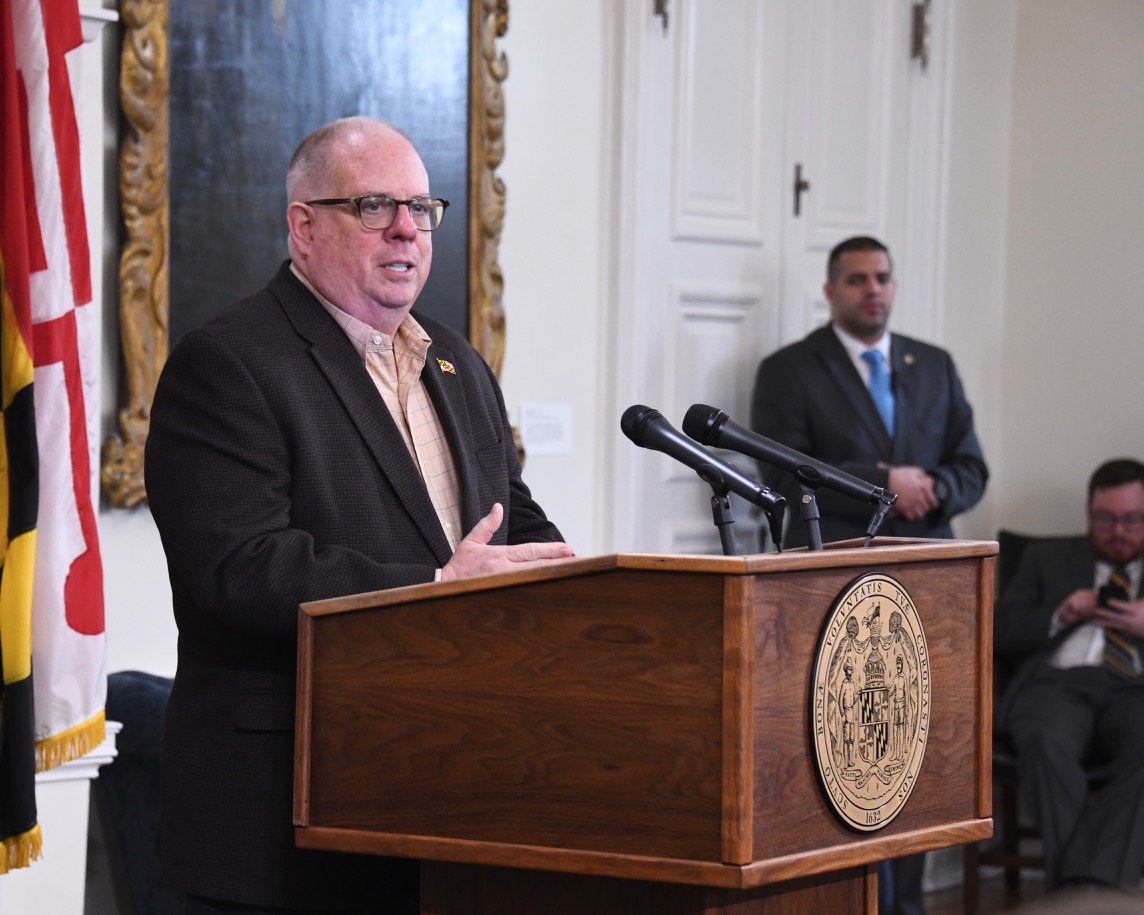 Hogan Announces He'll Undergo Procedure for Skin Cancer
Gov. Larry Hogan will undergo a procedure Saturday to remove skin cancer cells on his forehead and his torso. The governor made the announcement at a State House news conference Thursday.
"I won't miss a single day of work," Hogan said. "It will look like Mike Miller and I got into a fight."
Hogan's news conference was recorded by a Daily Record reporter and broadcast on Facebook.
The governor said the skin cancer was basal cell and squamous cell carcinoma but not the more serious melanoma. The procedure will be done in his dermatologist's office in Annapolis under local anesthetic, he said.
He blamed the skin cancer on six years of serving as a lifeguard in Florida. Because he wanted a tan, he never used sunscreen. Hogan said he was going to get small tubes of sunscreen to hand out to everyone he meets.
Hogan also said he would be supporting legislation that would allow children to use sunscreen at school. Some school systems, he said, do not allow students to use sunscreen without a doctor's permission.
"That's just crazy," Hogan said.
Hogan said he remains cancer free from the non-Hodgkin's lymphoma he battled in 2015, shortly after taking office.
The governor's office provided this letter from his dermatologist: