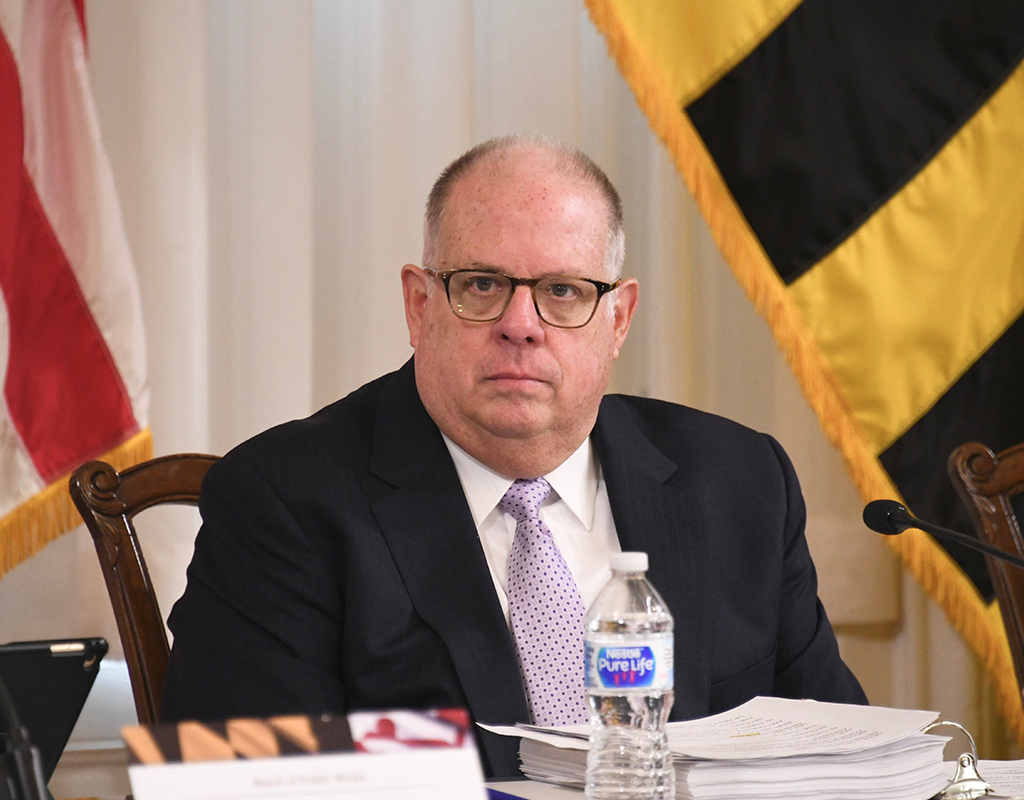 Hogan Announces Maryland Food Drive Initiative, MTA Fees Waived for Federal Workers Reporting to Work
Gov. Larry Hogan announced a major statewide initiative to help furloughed federal workers on Thursday. The initiative is called #MDHelps.
Through #MDHelps, the Hogan administration is organizing a food drive for furloughed workers across the state of Maryland.
According to Secretary Ellington Churchill, from the Department of General Services, Maryland will have a total of 15 food collection centers.
Marylanders can go to the centers and donate non-perishable foods, gas cards, and grocery cards.
According to the governor's website, "Items most in need include canned meats, peanut butter and jelly, boxed pasta and sauce, healthy snacks (breakfast bars, dried fruit), cereal, soups/canned meals, baby food, Ensure and other nutritional supplements."
In Montgomery County, these items can be dropped off at 191 E. Jefferson St. in Rockville. Churchill said that Marylanders can rest assured that their donations will be distributed to food banks across the state.
Hogan also announced that the Maryland Department of Transportation is waiving all transportation fees for any federal employee who is still reporting to work, but doesn't get paid.
According to the #MDHelps website, furloughed workers can ride free on "MARC, Commuter Bus and BaltimoreLink services, [including] CityLink, LocalLink, Express BusLink, Light RailLink, and Metro SubwayLink" if they show a government-issued ID.
Hogan also said he's working with Metro, urging them to do the same for federal workers who've been reporting to work without pay.
"We have 150,000 Marylanders and their families that are impacted," Hogan said. "These are real people; these are people who aren't getting a paycheck, so at the state level we're providing unemployment benefits; we're providing SNAP benefits."
Hogan said that he's gotten all 50 governors to write letters to President Donald Trump, urging him to do something that would bring an end to the government shutdown.
Hogan said, "In Annapolis […] we get things done. Why can't they do it down the street in Washington? It doesn't make much sense."