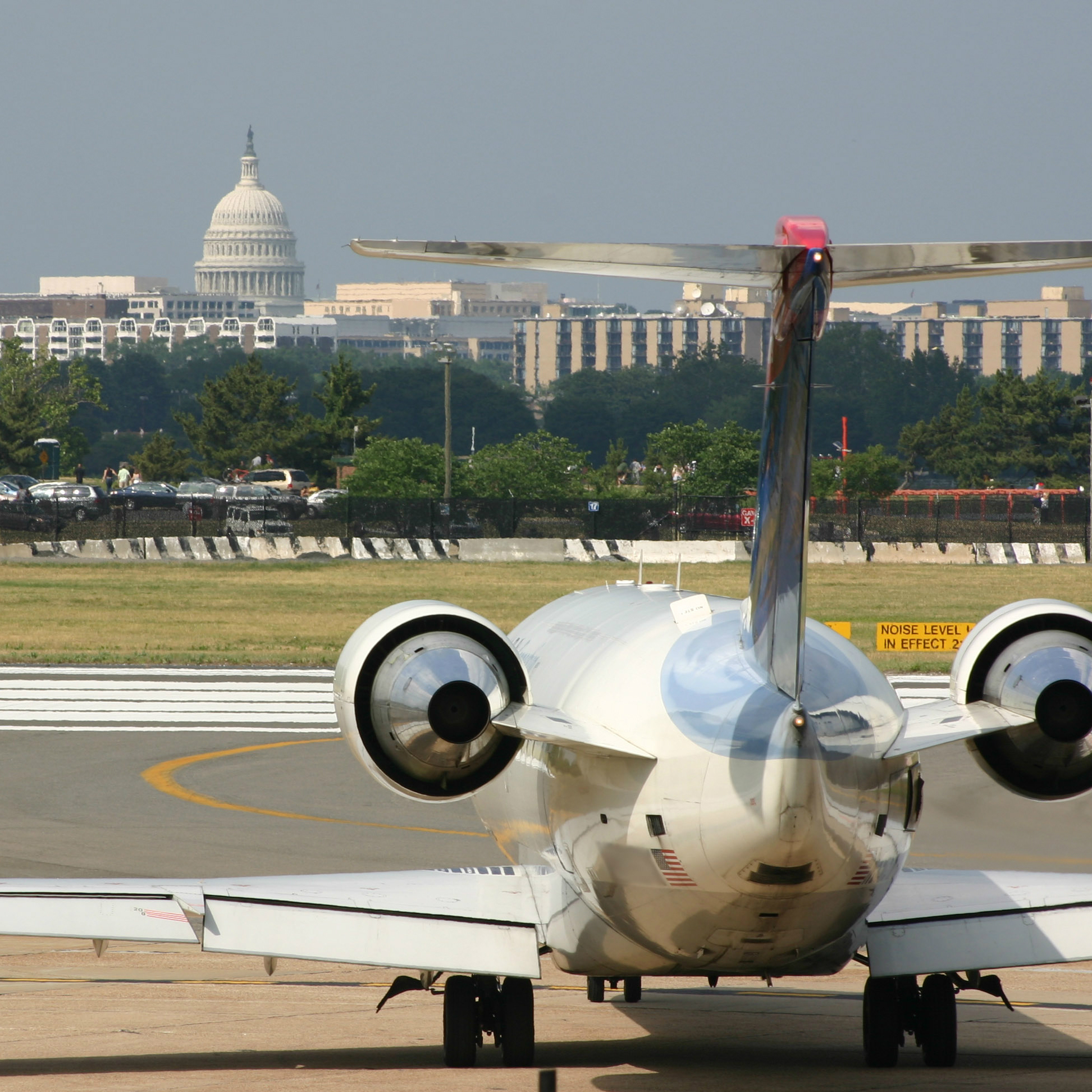 Hogan Calls on FAA to Change Flight Patterns
Gov. Larry Hogan asked the Federal Aviation Administration to route commercial airliners taking off and landing at Reagan National Airport using old flight patterns until the agency can engage state and local stakeholders.
"I sincerely hope that we are able to find common ground and an amicable resolution," Hogan said in a letter to FAA Administrator Michael Huerta.
In the letter, Hogan says the FAA has yet to take any meaningful changes to reduce noise pollution, even though the federal agency asked the Maryland Aviation Administration to create a "community roundtable" of residents and industry representatives. The FAA "requires a consensus prior to developing, testing and implementing any significant air space procedural changes," Hogan's letter says.
"To date, there has been little to no action to mitigate this noise pollution. In fact, the problem has only metastasized into the National Capital Region and beyond," he writes.
In addition to Reagan National, the new flight patterns, called "NextGen," also affect Thurgood Marshall-Baltimore Washington International Airport. NextGen uses satellites instead of radar, which the FAA says, "enables more efficient separation of aircraft and provides coverage where radar doesn't exist, like over the Gulf of Mexico and in mountainous terrain."
In his letter, Hogan noted the value of satellite-based air traffic control.
"However, while the NextGen system will provide savings for the airline industry, I will not have the citizens of Anne Arundel, Baltimore, Howard and Montgomery counties pay a human cost with their health and emotional well-being," the governor wrote.
Here is Hogan's letter to Huerta: