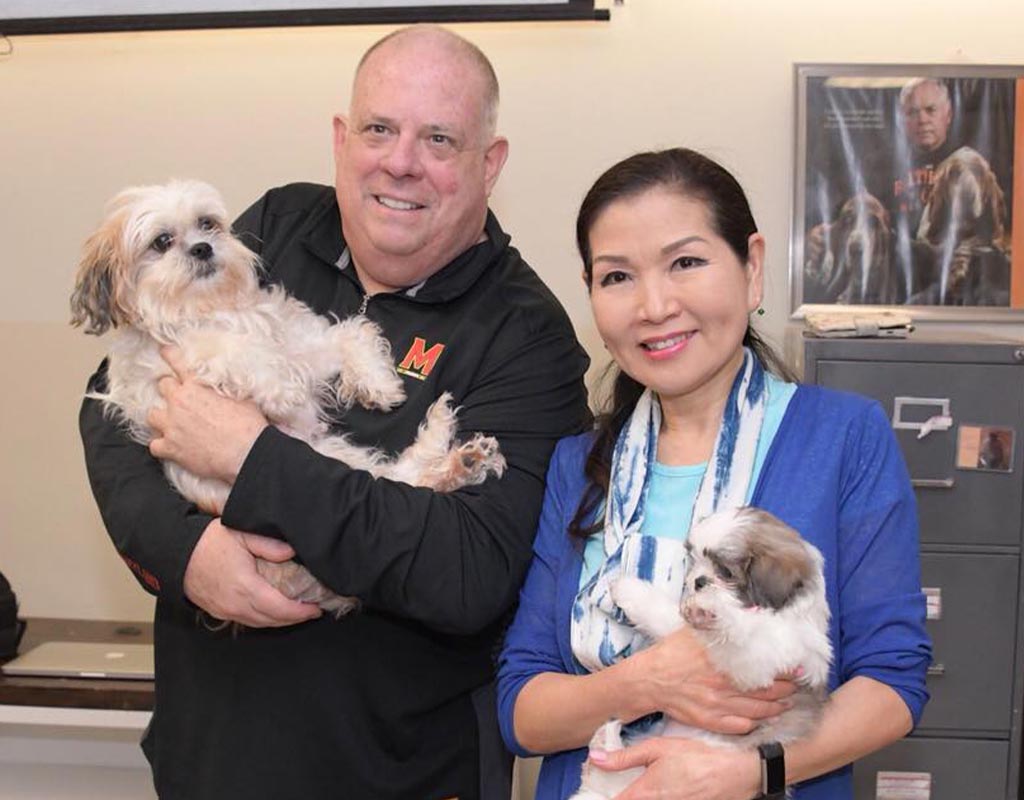 Hogan Celebrates First Dogs on National Pet Day
Admit it. Maryland has the cutest first dogs.
Gov. Larry Hogan is joining in on the social media fun by posting photos of his dogs for National Pet Day. Hogan has two Shih Tzus that he adopted last May from BARCS Animal Shelter in Baltimore.
According to The Baltimore Sun, his dog Anna (or Annapolis) is the mother to his other dog Chessie (Chesapeake).