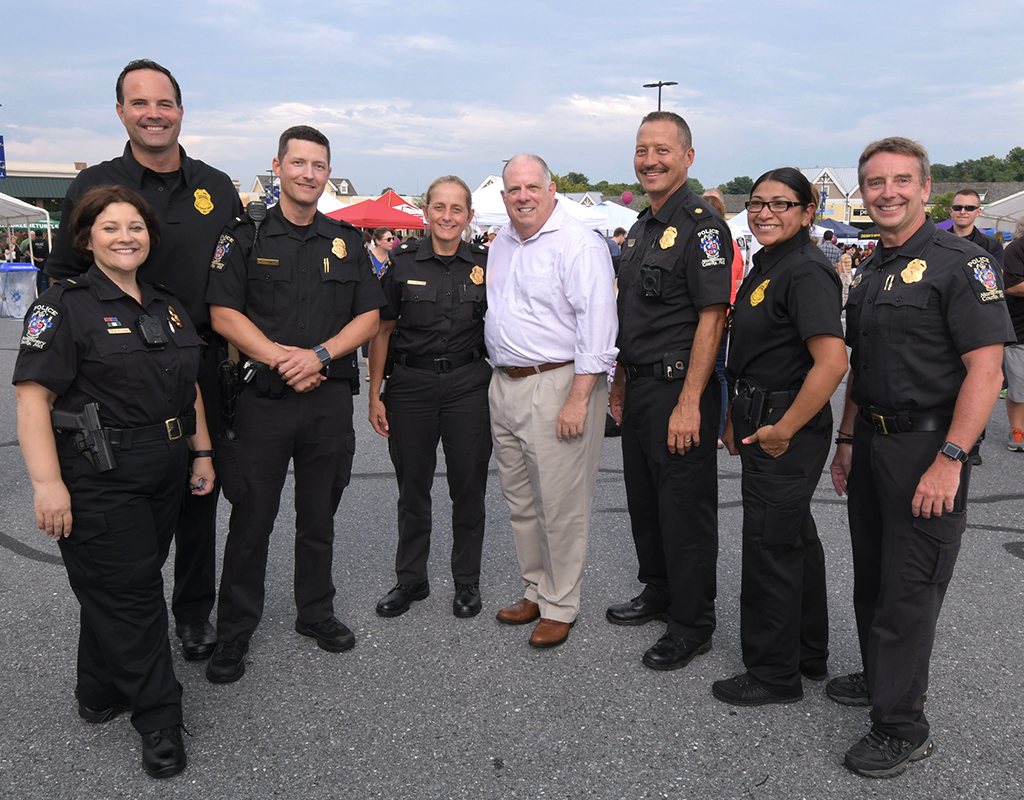 Hogan Declares Today Law Enforcement Appreciation Day
Gov. Larry Hogan announced on social media that he is declaring today Law Enforcement Appreciation Day in Maryland.
Hogan put out a statement on social media thanking law enforcement officers for their hard work.
Hogan said, "These brave men and women work tirelessly every day to keep us and our communities safe. Thank you for all you do for our state!"
Lt. Gov. Boyd Rutherford tweeted that he and Hogan had the opportunity to spend time with Maryland state law enforcement officers this morning.
"Thank you to all our dedicated men and women in law enforcement who bravely & admirably serve our local communities," Rutherford said on Twitter.
Honored again this year to declare today Law Enforcement Appreciation Day here in Maryland. These brave men and women work tirelessly every day to keep us and our communities safe. Thank you for all you do for our state!

Posted by Governor Larry Hogan on Wednesday, January 9, 2019