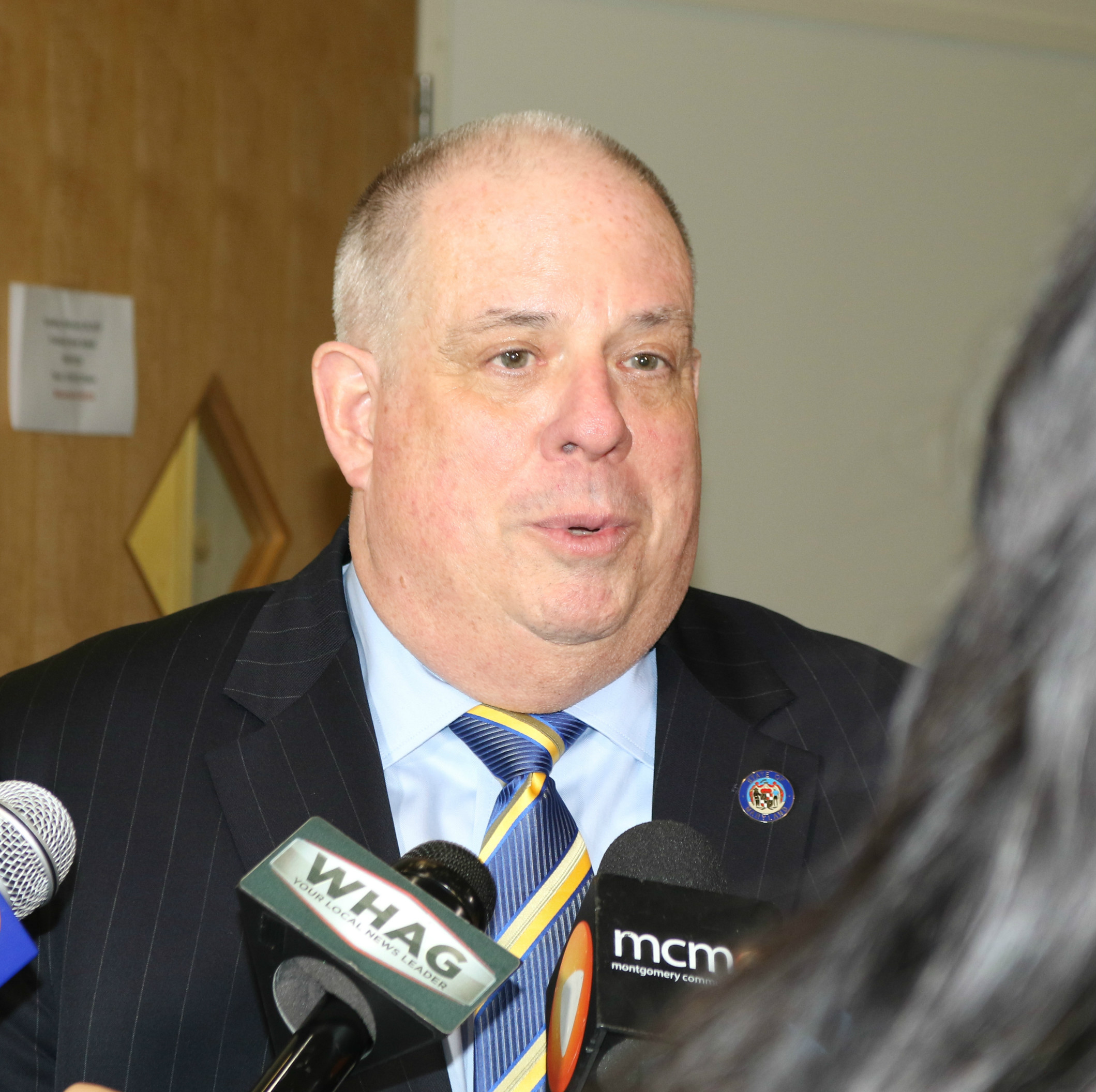 Hogan Joins Governors for Bipartisan Appeal to Congress to Pass Affordable Health Insurance
Gov. Larry Hogan is one of 11 governors who want Congress to reject the latest maneuvers by the Republican-led U.S. Senate and work with Democrats to pass affordable health care.
In a letter, the governors call on both parties in Congress to "do what we can all agree on: fix our unstable insurance markets."
And they called on governors to be included in the discussion.
The letter was signed by five Republicans (Hogan, plus Charles Baker of Massachusetts, John Kasich of Ohio, Brian Sandoval of Nevada and Phil Scott of Vermont), five Democrats (Steve Bullock of Montana, John Bel Edwards of Louisiana, John Hickenlooper of Colorado, Terry McAuliffe of Virginia and Tom Wolf of Pennsylvania) and one independent, Bill Walker of Alaska.
In his tweet announcing his support of the letter, Hogan said: "Proud to join fellow governors from both parties to call for common sense, bipartisan solutions to the #healthcare challenges we face".
Proud to join fellow governors from both parties to call for common sense, bipartisan solutions to the #healthcare challenges we face: pic.twitter.com/qKwaxOQvK3

— Larry Hogan (@LarryHogan) July 18, 2017
The letter says, "Congress should work to make health insurance more affordable by controlling costs and stabilizing the market, and we are pleased to see a growing number of senators stand up for this approach. The Senate should immediately reject efforts to 'repeal' the current system and replace sometime later. This could leave millions of Americans without coverage. The best next step is for both parties to come together and do what we can all agree on: fix our unstable insurance markets. Going forward, it is critically important that governors are brought to the table to provide input, and we stand ready to work with lawmakers in an open, bipartisan way to provide better insurance for all Americans."