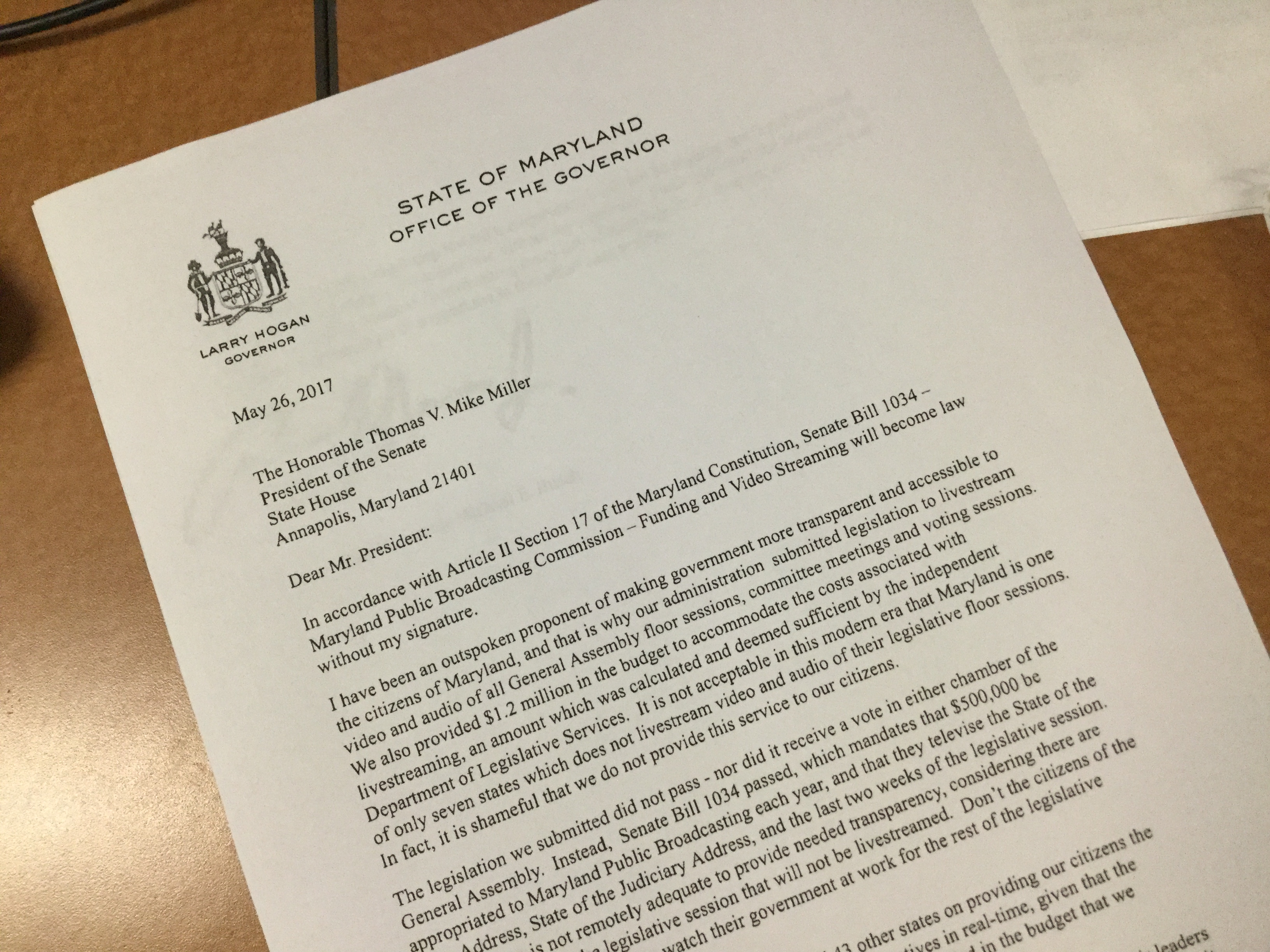 Hogan Lets Streaming Bill Become Law Without His Signature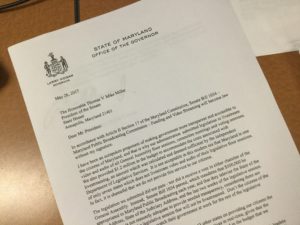 Gov. Larry Hogan criticized the Democrat-controlled General Assembly for lack of transparency even as he allowed a bill to become law to make a small step toward expanding transparency in the legislature.
"It it not acceptable in this modern era that Maryland is one of only seven states which does not livestream video and audio of their legislative floor sessions," Hogan wrote in a letter to legislative leaders, explaining why he would neither sign nor veto the bill. Without his veto, the measure becomes law.
Hogan had wanted the legislature to stream the legislature's proceedings online during all 90 days of the General Assembly session. Lawmakers instead approved a more modest measure. The bill would require Maryland Public Television to stream the State of the State address, the State of the Judiciary address and the floor sessions of the last two weeks of the General Assembly.
Now, the legislature provides an audio broadcast of every session and live-streams committee hearings.
"If we streamed every session, it would take every session three times as long," Sen. Nancy King said. The Montgomery Village Democrat was the lead sponsor of the bill that passed. "As it is right now, people talk and talk and talk because they think people are listening to the audio. … I don't think people are missing anything. I don't want to waste money to have them livestream every session."
Damon Effingham, legal and policy director for Common Cause Maryland, said lawmakers have tried and failed to expand live-streaming in previous legislative sessions.
"I'm happy the legislature moved something along," he said. "I hope this is a basis for a larger and wider reform."
Effingham said Maryland isn't the biggest state, but residents in Cumberland or the Eastern Shore could have lengthy travel times if they want to come to Annapolis to track legislation. And in addition to travel times, people with mobility issues can have difficulty as well, he said.
Here is Hogan's letter: