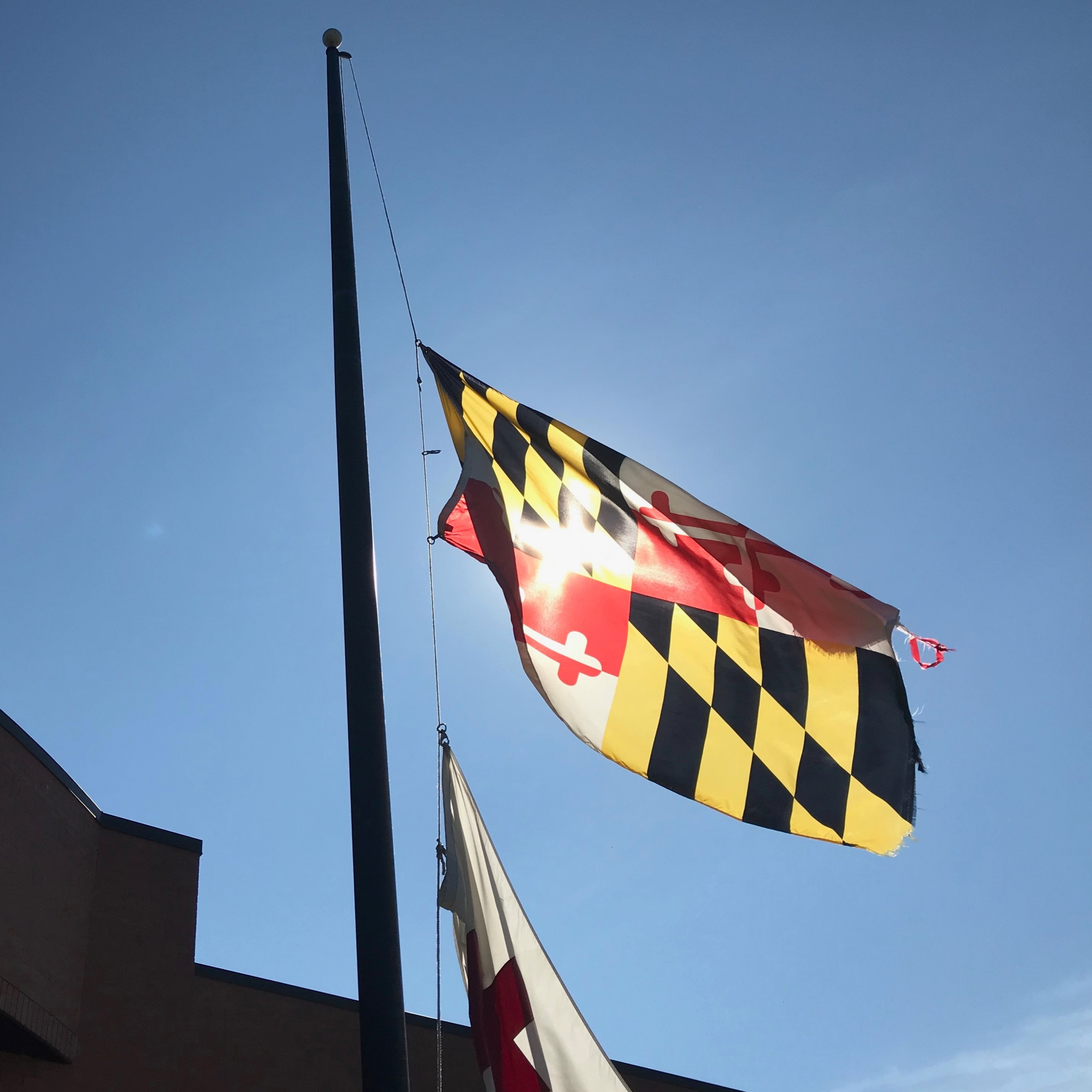 Hogan Orders Maryland Flags at Half Staff to Honor Annapolis Capital Victims
— Capital Gazette (@capgaznews) June 29, 2018
Gov. Larry Hogan ordered Maryland flags lowered to half staff today to honor the five people killed in the shooting at the Capital Gazette offices in Annapolis.
"With the lowering of the Maryland flag, we honor the dedicated journalists of our hometown newspaper in our state's capital. To the family, friends, and colleagues at the Capital Gazette and its parent company, the Baltimore Sun, you have the deepest sympathies of a state in mourning," said Governor Hogan. "There is no amount of clarity that will ever explain or nullify the pain that comes with losing so many lives for so little reason; journalism is a noble profession upon which our democracy depends, and we will fight to defend it."
The flags are lowered to honor the following Capital Gazette staff members: Gerald Fischman, Robert Hiaasen, John McNamara, Rebecca Smith, and Wendi Winters.
The flags will remain lowered until sunset on Monday, July 2.
Governor Larry Hogan today released the following statement ordering Maryland flags to be lowered to half-staff to honor the victims of the shooting at the offices of the Capital Gazette in Annapolis on June 28: pic.twitter.com/nmngvhmv5b

— Governor Larry Hogan (@GovLarryHogan) June 29, 2018