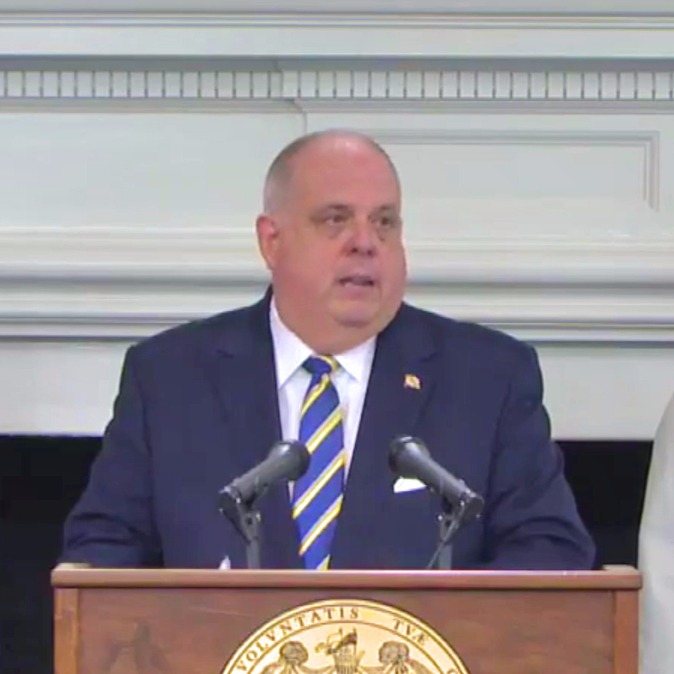 Hogan Pursuing Tax Break for Veterans
Gov. Larry Hogan said Thursday his administration would ask lawmakers to eliminate state income taxes on all retirement income for military service.
His administration would introduce legislation for the 2018 General Assembly, which begins Jan. 10, Hogan said at a State House news conference that was broadcast over Facebook.
"We want to make sure our veterans can continue to work, live and raise a family here in Maryland," Hogan said.
The governor said the state had 400,000 veterans, 30,000 active duty military, 12,000 reservists and 6,000 members of the Maryland National Guard.
Pennsylvania and West Virginia offer similar tax exemptions, Hogan said. Delaware offers a partial exemption.
"We cannot afford to lose our veterans to neighboring states," he said.
The governor has sought the tax break before. In his first month in office, he said, he proposed eliminating income tax on retirement income for service members. The legislature exempted the first $10,000. Lawmakers have not acted to expand the tax break since, he said.
"Sadly, the legislature failed to take any action at all on this important tax relief measure. They simply put this common sense proposal in a drawer and refused to even bring it to the floor for a vote," he said.
Hogan deferred a question about the cost of the exemption. During the 2017 General Assembly, the legislature's Department of Legislative Services estimated the cost at $17.9 million in fiscal 2019, which begins July 1, 2018. The cost increases to $31.8 million in fiscal 2022.