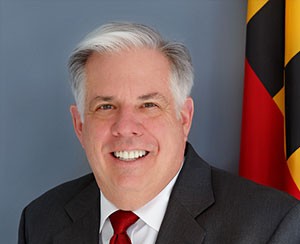 Hogan Releases Statement on Police Indictment in Death of Freddie Gray
Maryland Governor Larry Hogan today released the following statement in response to the indictment of six Baltimore City Police officers in the death of Freddie Gray in Baltimore.
"For the safety and well-being of all Baltimore residents, I strongly urge everyone to continue to conduct themselves in a peaceful manner in the days ahead. The last week has been very difficult for the people of Baltimore and emotions are still running high following the indictments issued this morning by State's Attorney Mosby. I believe in the criminal justice system, and we will all see this process play out over the coming months.
"I also want to thank the Baltimore residents who kept their protests calm and nonviolent over the last several days, including community leaders who worked to keep the peace in their neighborhoods. The incredibly hardworking men and women in the National Guard and State Police, as well as police and firefighters from Baltimore and the surrounding states and counties, deserve our thanks for their tireless efforts in protecting our citizens."