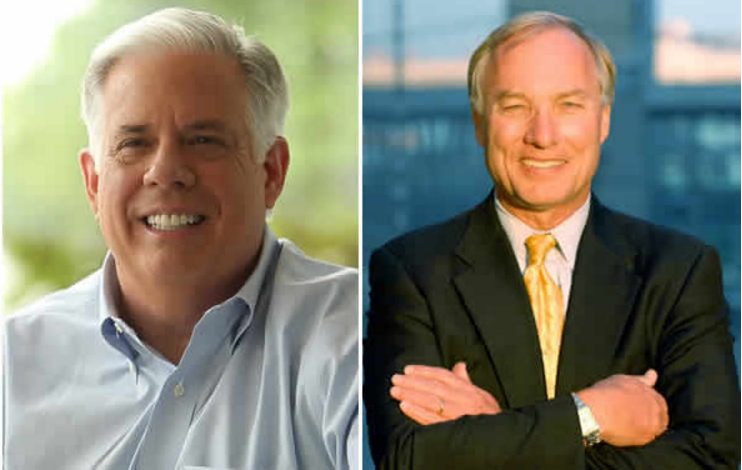 Governor Hogan Signs Executive Order to Start Public Schools After Labor Day (VIDEOS)
UPDATED At a news conference in Ocean City today, Maryland Governor Larry Hogan announced that he was signing an executive order that will require Maryland public schools to start classes after Labor Day beginning with the 2017-2018 school year. Hogan was joined by Comptroller Peter Franchot, who has been an active advocate of a later school start date.
Hogan said that a later start date will not only benefit families, it will also have a positive economic impact in the state.
"Starting Maryland public schools after Labor Day is not just a family issue-it's an economic and public safety issue that draws clear, strong, bipartisan support among an overwhelming majority of Marylanders," Hogan said. "Comptroller Franchot and I believe, and the people of Maryland strongly agree, that this Executive Order puts the best interests of Marylanders first, especially the well-being of our students. This action is long overdue, and it is simply the right thing to do," he said.
Franchot commended Hogan and said that small businesses would benefit from the executive order.
"This sensible, long-overdue adjustment of Maryland's Public School calendar will be a lifeline for those small, locally-owned businesses that are the backbone of our state's economy and have struggled in the midst of the slowest economic recovery in our nation's history. It will generate new state revenues that can be reinvested in our classrooms and for other vital priorities," he said.
Along with beginning after Labor Day, the executive order will require Maryland Public Schools to complete the 180 days that are required under state law and end by June 15th. According to a news release, school systems within the state will be allowed to apply for a waiver to be exempt from the executive order with the Maryland State Department of Education. Each school system would have to apply for the waiver annually based on "compelling justification." "[The] Maryland State Department of Education will establish procedures and standards for school districts and individual schools seeking special waivers to accommodate non-traditional schedules," the news release stated.
In this MyMCMedia Extra video,  Montgomery County Board of Education President Michael Durso says that the decision raises some concerns.
You can watch Hogan's full remarks in the video, below.