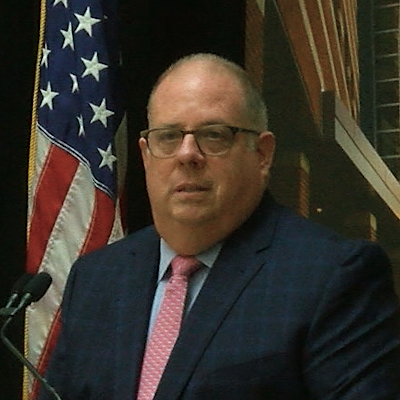 Hogan Unveils $385 Million in College Aid Programs
Gov. Larry Hogan announced Monday $385 million in new college programs for Maryland students that can help pay off debt, and to avoid it in the first place.
Hogan, speaking at the Universities at Shady Grove, said he would reintroduce the Student Debt Relief Act on the first day of the 2019 legislative session.
The measure allows Marylanders to deduct 100 percent of the interest paid on their student loans from their state income tax return.
The bill also would expand the Promise Scholarship Program. The program now covers the tuition of community college. Students with an associates degree who meet income limitations and maintain a 2.3 grade-point average will be able to receive free tuition for the last two years of a four-year degree.
Families participating in Maryland 529 savings plans will be able to double the deduction from $2,500 to $5,000.
Student debt has become a 2018 campaign issue. Hogan's Democratic opponent in November, Ben Jealous, has released a plan that would lead to tuition-free college.
"We've heard some unrealistic and empty promises made recently to future generations of college students, but these pie-in-the-sky, high-cost proposals completely fail to take into account the hundreds of thousands of graduates who are making crushing payments on their students loans," Hogan said.
Here's the video from Hogan's presentation:
Hogan also signed an executive order creating SmartWork, which will offer certain Maryland state employees the opportunity to receive state aid to repay their student loans. The employees would be in areas where the state needs to attract more employees, such as correctional officers, nurses and IT workers. The benefit would also be offered to current state employees working in those areas that are paying down their children's student loans.
All the state programs are on a new website, SmartStart.Maryland.gov.