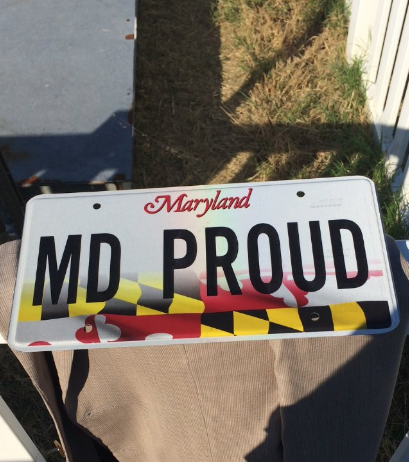 Hogan Unveils New Maryland License Plate and Plans to Study Building Another Bridge Across Chesapeake Bay (VIDEO & PHOTOS)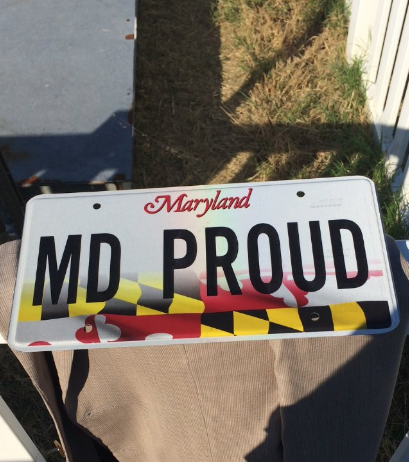 Maryland Governor Larry Hogan announced that transportation officials will begin initial studies to examine where to build another crossing over the Chesapeake Bay at a news conference on Tuesday. According to Hogan, the latest transportation project is an effort to relieve traffic on the Chesapeake Bay Bridge.
"Last year the Maryland Transportation Authority completed its Bay Bridge life cycle cost analysis which revealed that the existing Bay Bridge spans can be safely maintained through preservation and maintenance until the year 2065, but the reality is there is simply too much traffic and that in the years to come  it will continue to get worse," Hogan said. "The analysis indicates that by 2040 daily backups in the eastbound direction could extend up to 13 miles during the summer months, and westbound backups could extend up to 14 miles."
The tier one National Environmental Policy Act (NEPA) study will begin this fall and is the first phase of a full NEPA study, which will allow officials to narrow down the options and identify the potential location for a new Chesapeake Bay crossing. The study will also allow officials to look into potential financing options.
Hogan said input from counties, environmental regulatory agencies, and Maryland residents will be considered. The study will cost $5 million and is expected to take up to four years to complete.
Hogan also unveiled a new Maryland license plate that drivers will be able to display on their vehicles. The license plate features the Maryland state flag which Hogan believes is "hands down the best flag in the entire country." The new license plates will be available to Marylanders beginning Sept. 26th.
You can watch Hogan's remarks in its entirety in the video, below.
Our new #mdproud license plate. Available starting 9/26. Order online. pic.twitter.com/6yCSJWyq4w

— MD_MVA (@MD_MVA) August 30, 2016