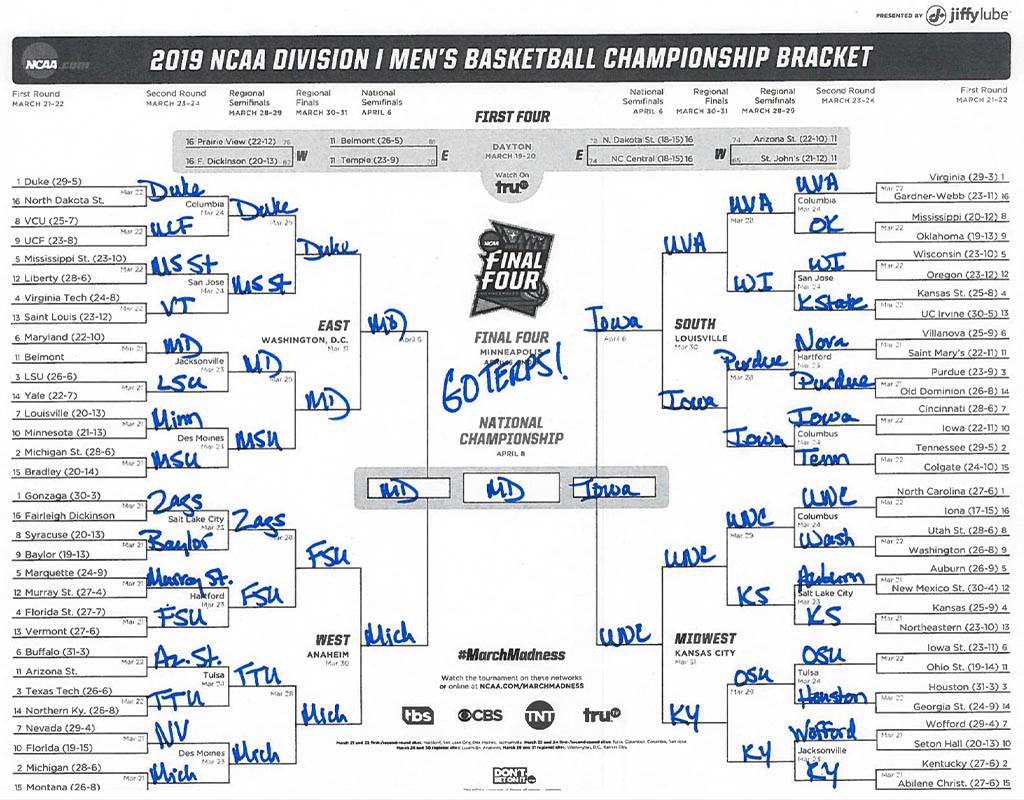 Hogan, Van Hollen Show Their Inner Marylander in March Madness Bracket
Gov. Larry Hogan and U.S. Sen. Chris Van Hollen released their March Madness brackets Thursday afternoon and — to no one's surprise — they both are predicting Maryland will win it all.
Van Hollen tweeted, "My bracket last year had @UMBCAthletics beating @UVA in the first round. People laughed (ahem @MarkWarner)—but as we saw, you should never count Maryland out. Same wisdom applies this year, except @TerrapinHoops will take @UVAMensHoops in the final."
Hogan had the same spirit when he released his bracket on Twitter. He has Maryland going up against Iowa in the final game.
"Never say never," tweeted Hogan.
Hogan, a Florida State graduate, also has the Seminoles winning three games then losing to Michigan in the Elite 8.
Never say never. pic.twitter.com/MjcIL7d8mE

— Governor Larry Hogan (@GovLarryHogan) March 21, 2019
My bracket last year had @UMBCAthletics beating @UVA in the first round. People laughed (ahem @MarkWarner)—but as we saw, you should never count Maryland out. Same wisdom applies this year, except @TerrapinHoops will take @UVAMensHoops in the final. #MarchMadness #FeartheTurtle pic.twitter.com/AZxuyaFOYf

— Chris Van Hollen (@ChrisVanHollen) March 21, 2019