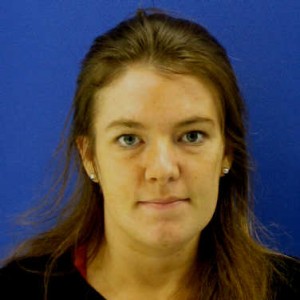 Hoggle Again Ruled Incompetent; Prosecutors Seek Independent Evaluation
A Montgomery County judge ruled Tuesday that Catherine Hoggle, who has been accused of killing her two children, remained incompetent to stand trial.
The decision was the latest in a series of rulings where Hoggle has been brought before a judge and found unable to assist in her defense based on reports of her doctor at the Clifton T. Perkins Hospital Center in Jessup.
The children — Sarah and Jacob — went missing on Sept. 8, 2014, when they were 3 and 2 respectively.
On Sept. 13, 2014, Hoggle was charged with child neglect, obstruction and hindering as rewards increased and search teams fanned out across the county. The children, nor their bodies, have not been found.
On Sept. 14, 2017, a grand jury indicted Hoggle for murder.
For most of the time since her arrest, Hoggle has been held at the Clifton T. Perkins Hospital Center in Jessup. She has been tested periodically to see if she's competent to stand trial. In each case, doctors have found her incompetent, and the judges have agreed.
At Tuesday's hearing, Judge Robert A. Greenberg quickly shared that Hoggle's doctor found her incompetent and asked if the prosecution agreed.
State's Attorney John McCarthy said he "100 percent believed she's competent."
What followed in court was a discussion between Greenberg, McCarthy, Assistant State's Attorney Ryan Wechsler and Hoggle attorney David Felsen on whether McCarthy had filed a request in March for an independent mental evaluation and whether the judge ruled on it. Greenberg said he had never seen the request.
Later, McCarthy said the request was lost in the "paper flood" that passes among offices at the Montgomery County Circuit Court courthouse.
According to McCarthy's March request, Hoggle is seeing Dr. Danielle Robinson, a psychiatrist with 19 years' experience. She had ruled Dr. John Lutz was incompetent to stand trial. Lutz stabbed his mental health counselor in 2002.
Lutz had been ruled incompetent until 2014, when Judge Ronald Rubin disagreed with Robinson and ordered Lutz to trial. He was found guilty and sentenced to life without parole. Lutz died Jan. 21, 2018, according to the Department of Public Safety and Correctional Services.
Ultimately, the sides agreed that McCarthy would file a new request and Felsen would respond. On July 3, the prosecution and defense would appear before Greenberg, who would rule on whether to allow the independent evaluation.
Troy Turner, the father of the children, said outside the courtroom that July 3 would be Jacob's seventh birthday.
Throughout the proceedings, Hoggle stood silently next to Felsen.
The decisions have taken their toll on Turner and his family.
"If true mental illness keeps you from going to trial, anyone who has committed a horrible crime wouldn't be in prison," Turner said.