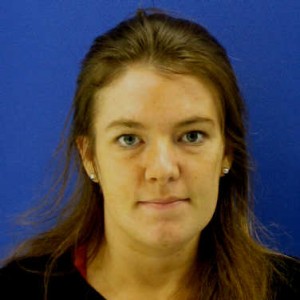 Hoggle Remains Incompetent to Stand Trial, but 'Restorable' (VIDEO)
Catherine Hoggle's doctors determined that the woman, charged with hindering, neglect and obstruction in the case of her missing children, remains incompetent to stand trial and dangerous, her lawyers said in Montgomery County District Court on Thursday.
The doctors do, however, find her restorable. Judge Zuberi Williams set another competency hearing for Aug. 31.
Hoggle's two children — Sarah, now 6, and Jacob, now 5 — were last seen with the woman in September 2014. Despite police and community searches, the children still have not been found.
Hoggle appeared in court escorted by sheriff's deputies, wearing handcuffs behind her back. She wore glasses, a pony tail that ran halfway down her back, a short-sleeved blue shirt and dark pants. She spoke softly with her lawyers.
She has been held at Clifton T. Perkins Hospital Center in Jessup since July 2015, according to online court records. She has appeared before a Montgomery County judge at least eight times since then, each time she has been ruled incompetent, according to records.
The documents describing the doctors' findings were sealed.
She was charged on Sept. 15, 2014, according to online court records.
The court hearing came the same week as Jacob's fifth birthday, July 3.
Troy Turner, the father of Sarah and Jacob, posted an emotional "happy birthday" message to his son on his Facebook page, stating, "my babies still aren't home."
In this MyMCMedia Extra, attorney David Felsen describes the definition of "restorable":