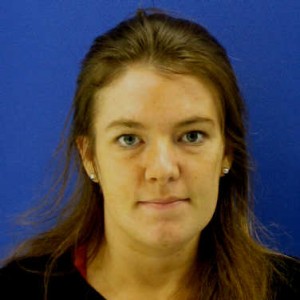 Hoggle's Attorney Calls for Charges to be Dropped
Catherine Hoggle, the Clarksburg mom accused in the disappearance of her two toddlers, could have all charged against her dropped if the Montgomery County Courts agree with motions to dismiss the case filed by her attorney Tuesday.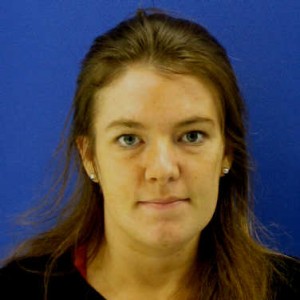 Hoggle was arrested September 12 and  faces three misdemeanor charges- detaining a child, neglect of a minor and obstructing and hindering. She is awaiting a mental evaluation by the courts at the Clifton T. Perkins Hospital Center . Family have described Hoggle as being a paranoid schizophrenic. Her two children, Jacob, 2 and Sarah, 3 are still missing.
Rockville attorney David Felsen filed the motions Tuesday in the case claiming that police inappropriately  interrogated Catherine Hoggle Oct. 1 at the Perkins Hospital Center without the presence of her attorney. The motion said that the detectives told Hoggle that they would allow her to hug her children if she told them where they are and the filing also claimed the detectives said they would allow Hoggle to spend time with her third child if she gave the location of Sarah and Jacob.
The filing continued to say that detectives told her "if the children were no longer alive, Catherine Hoggle would be allowed to attend and assist in the preparations of their funerals," according to the motion.
Felsen said Hoggle's counsel was not present during the questioning.
The court filing claims the detectives called Hoggle "a monster" during this interrogation and refused to let her speak to her attorney, at one point telling her Felsen was not representing her anymore.
"The motion speaks for itself," Felsen told MyMCMedia Wednesday, adding that "significant portions of the account has been independently corroborated."
Ramon Korionoff, spokesman for the Montgomery County Office of the State's Attorney responded in an email to MyMCMedia's request for comment saying, "We are reviewing the filing and will reply to Mr. Felsen in due course. At this point we will refrain from commenting as it is a sensitive investigation with many dimensions. We will let our motions in court and in filings speak for themselves."
A Montgomery County Police spokesman declined comment about the allegations.
In fact Lindsey Hoggle, Catherine's mother, said she originally hired Felsen's law firm for her daughter when she was arrested, but "severed the relationship" with Felsen.
"I felt like the representation was not going in the right direction or in the best interest of my daughter which includes us finding the babies," she told MyMCMedia.
Felsen would not answer whether he is taking the case pro bono.
Lindsey Hoggle said she has tried to visit her daughter at the Jessup hospital center but her daughter refused to see her.
In reaction to the motions in the case, Lindsey Hoggle said she "doesn't put much credibility in the claims she made to her lawyer," pointing to her daughter's alleged altered mental capacity.
"From day one we have dealt with a mix of truths and untruths and conspiracy," she said. "That is the nature of this illness."
Hoggle said she may consider applying for legal guardianship of her daughter which would allow her to make medical decisions for her.
"It is something to consider. I am trying to do what is in her best interest and what is in the best interest of the children.