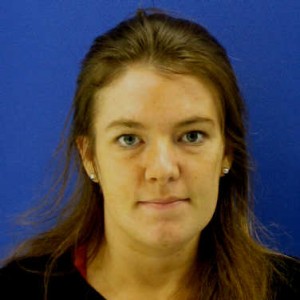 Hoggle's Defense Attorney Files Motion to Dismiss Charges, Hearing Set for Sept. 15 (VIDEO)
Defense attorney David Felsen has filed a motion to dismiss three misdemeanors that his client Catherine Hoggle was charged with almost three years ago in the disappearance of her children 3-year-old Sarah and 2-year-old Jacob.
Since she was arrested by Montgomery County police officers and charged with child neglect, obstruction and hindering in Sept. of 2014, Hoggle has been treated for mental health issues at a state psychiatric hospital where doctors have determined she is not mentally fit to stand trial on the charges.
"Under the statute, …  if somebody is charged with a misdemeanor or a crime that is not a crime of violence and they have been incompetent for three years the court should under the statute dismiss that particular charge," Felsen said. "There are three cases here, each of which are a misdemeanor, and so we are coming up on those three years."
District Judge Sherri Koch set a Sept. 15 hearing in front of Judge James Sarsfield to consider the motion to dismiss the misdemeanor charges.
The father of Sarah and Jacob, Troy Turner, was in court today along with other family members and friends. Turner said he is "pushing forward" to get "justice for my children." According to Turner, prosecutors may move forward with more charges.
"They feel like they have a good case for a no body homicide," Turner said.
A spokesperson in the Montgomery County State's Attorney's Office would not confirm or deny that prosecutors were considering additional charges.
"My main concern is bringing my kids home," Turner said. "If they are dead….they need to come home."
Turner is also bracing for the three-year anniversary of the disappearance of Sarah and Jacob on Sept. 7 and 8th from their Clarksburg home. Although he is not sure how he will spend those days, he said there has been talk of a balloon release and even a memorial service.
Lindsey Hoggle is Catherine's mother, and she believes her daughter "is capable of being competent." She also believes her grandchildren are still alive.
"I want Sarah and Jacob home," she said after today's court hearing. "It's time we resolve this mystery."