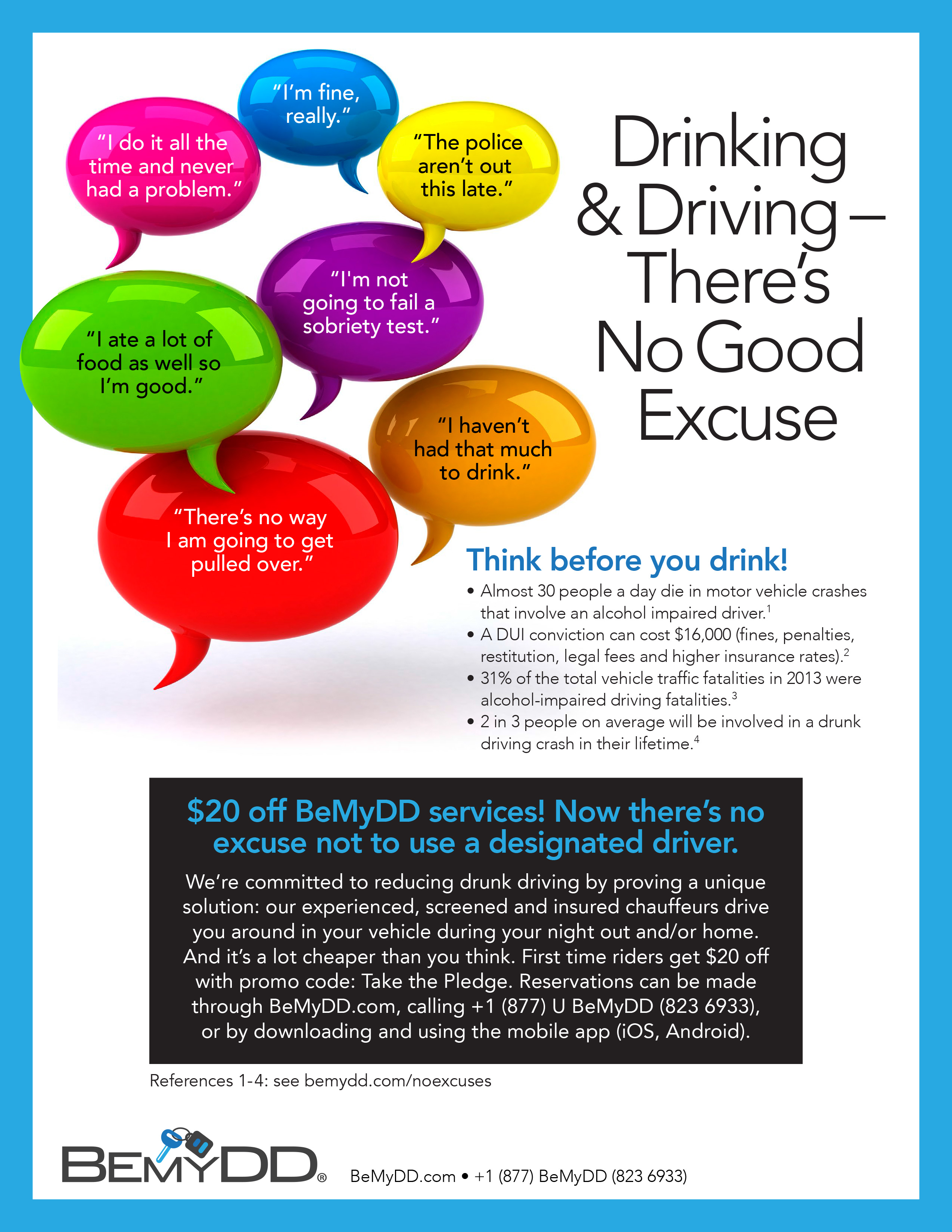 Holiday Rides Program Offers Alternative to Drinking and Driving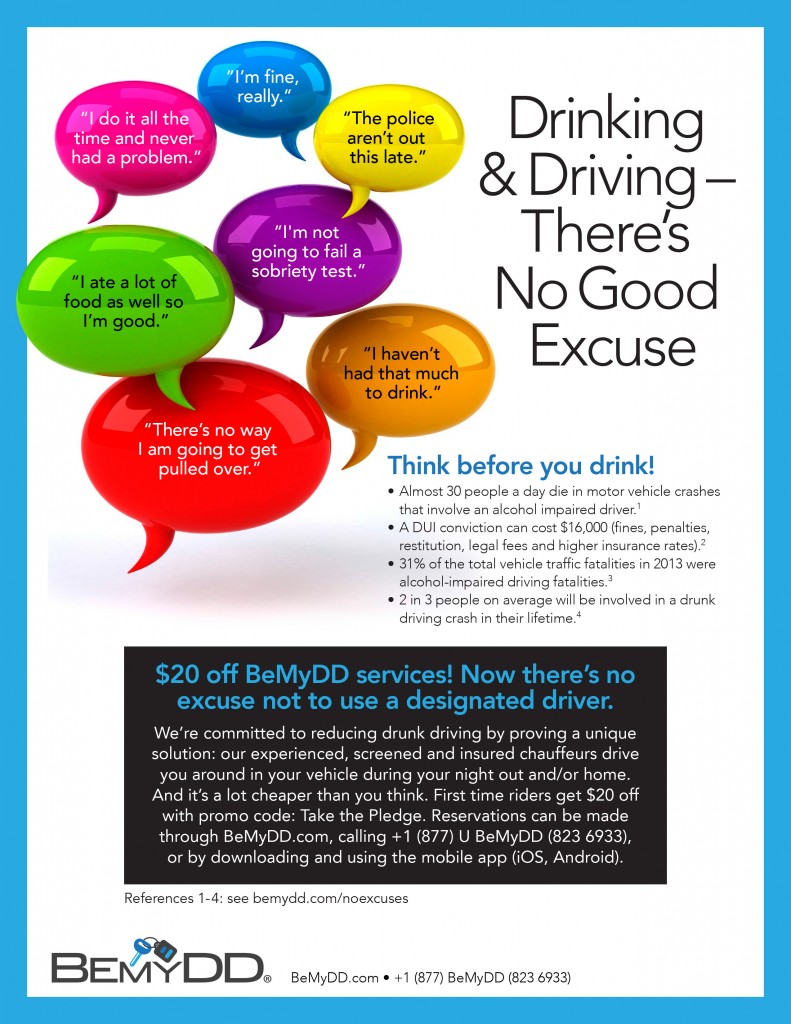 In an effort to help prevent drunk driving in Montgomery County, the Montgomery County Department of Liquor Control (DLC) is partnering with a local transportation service to offer $20 gift cards towards a designated driver this holiday season. The Holiday Rides Program is available now through January 1, 2016.
The National Highway Traffic Safety Administration (NHTSA) reports there were 1,180 people killed in crashes during the 2013 holiday season, and almost a third (30%) of those were due to drunk driving . In addition to the physical harm drunk driving causes those involved, the average DUI can cost offenders $10,000 in fines, fees, and court costs.
The "Be My Designated Driver" (BeMyDD) program is a service offering an alternative transportation solution. The program provides professional drivers to drive your vehicle for you. Instead of asking a friend to stay sober to act as a designated driver or having to leave the car behind while taking a taxi home, BeMyDD allows you to ride in the comfort of your own car while leaving the driving to a professional. Fully-screened and fully-insured, BeMyDD's drivers have over 10 years of driving experience and arrive dressed in business attire.
The Holiday Rides program is a partnership between the Montgomery County Department of Liquor Control, BeMyDD and Jack Daniel's, and aims to prevent drunk driving throughout Montgomery County over the holiday season.
Liquor stores across Montgomery County are encouraging people to use designated drivers, showcasing educational signs and handing out free $20 gift cards towards a designated driver through BeMyDD and the BeMyDD smartphone app. Additional information about the program can be found at http://www.BeMyDD.com/MoCo.
The Holiday Rides Program launched November 23 and will continue through January 1st, 2016. BeMyDD's designated driver app is available for both iOS (7.0 and later) and Android (4.0.3 and later) and can be downloaded through the App Store, Google Play, or BeMyDD's website at http://www.bemydd.com/mobile-apps.