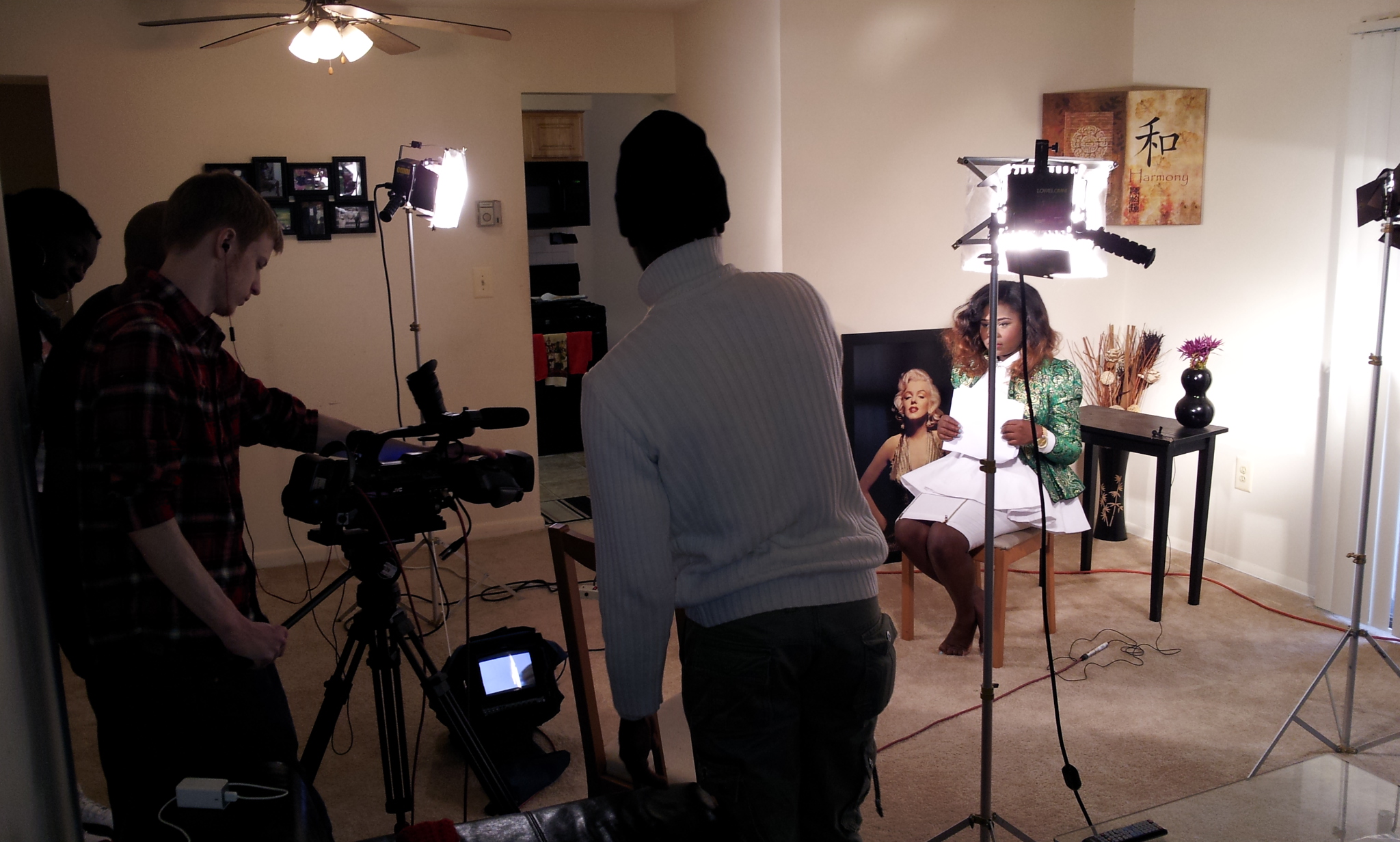 Hollywood Week at MCM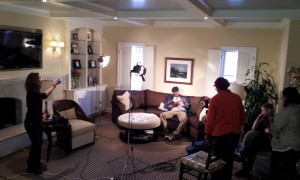 These past 6 weeks have been "project weeks" for the Field Producer, Field Camera technician and Field Editor classes here at MCM.
I compare this to the Hollywood week of American Idol; random students are teamed up with strangers, to produce, shoot and edit a documentary style interview with a local individual. The finished product cannot be longer than 5 minutes and you don't get to    choose your crew. Some people get excited, some people get stressed out, some people even get frustrated. But in the end, when all the  projects are saved to tape and handed in to be reviewed by the trainers and fellow students, you always see the high five's and hear the  sighs of relief "we did it!"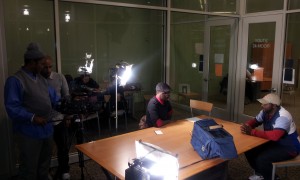 Student producers, camera technicians and editors get a very basic sneak peek into the world of television productions. Together they plan the production, find a subject or talent, find a shooting location, set up the shoot, direct the filming, create an "edit decision list" (a detailed outline of the footage producers want to use in a specific order, with sound effects, music, supporting video, transitions and computer generated text for the ENTIRE production), and instruct the field editor on any changes or additions.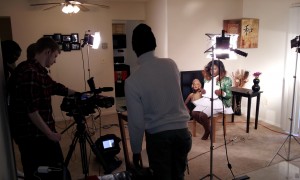 Everybody in this scenario is a student in their particular field, most of them without any prior experience, so all are trying to find their way through the knowledge and skills they very recently acquired. This of course can lead to some frustrations when plans fall  through, things just don't go as expected, things simply take longer than they thought, someone forgetting something from their  training or personalities simply not being as compatible as desired. Yet things get done, people adapt, to changes, to mistakes, to other  people. The students realize that this is what modern day Television Production is about. You adapt to ever changing circumstances,  you learn not to expect everything to be right, but rather you MAKE it right or find a way to make it work. You don't have to like any  people you work with, as long as you get the production done and learn, first and foremost, that everything in Television Production  begins with the magic triangle: Cheap, Fast, Good. You choose 2 out of 3 and accept the fact that this will negatively affect the third  one.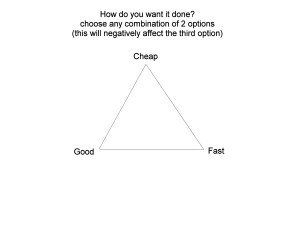 If you're still standing after MCM's Hollywood week, either as a Field Producer, as a Field Camera Technician, or as a Field Editor, you will have fun watching all the class projects the Thursday after Hollywood week has ended, to be certified (after passing the written exams) and start your exciting journey in Public Access Television at MCM, hopefully giving wings to your own (creative) dreams.