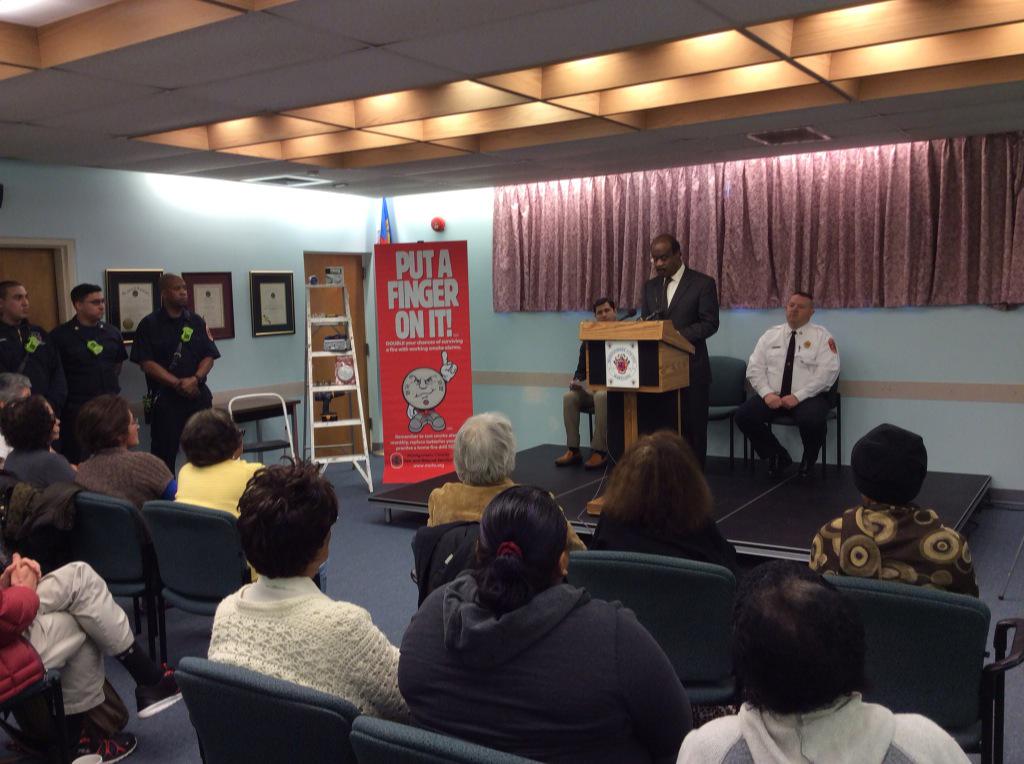 Home Safety Check Helps Seniors Stay Fire Safe
A new initiative to help seniors in the county with free safety evaluations showed that more than 90 percent of smoke alarms checked in the home visits were either not working on past their usable life span.
The fire department recently launched a "Home Safety Check" program for seniors in the county. Initial results from the program indicate that over 90 percent of smoke alarms checked during recent home visits to seniors were found to be inoperable due to dead or missing batteries, past the 10-year life span for smoke alarms or not present in homes, according to the Montgomery County Fire and Rescue Service.
County Executive Isiah Leggett and Acting Fire Chief Scott Goldstein highlighted several fire department initiatives aimed at keeping seniors in the county safe while reminding residents of the life-saving benefits of working smoke alarms at an event at the Holiday Park Senior Center in Wheaton Tuesday.
To request a free home safety evaluation and smoke alarm check-up, the Fire Department's "Senior Hotline" is 240.777.2430. Additionally, all county residents are urged to take advantage of the department's free home safety evaluation program and can call 311 for additional information.
County Exec Ike Leggett addresses large group of seniors at Holiday Park Senior Center re #MCFRS safety initiative pic.twitter.com/VYWM7m66Jd

— Pete Piringer (@mcfrsPIO) January 20, 2015
#mcfrs crews from Kensington FS5 & FS21 helping out TODAY at Holiday Park Senior Center spreading the fire safety msg pic.twitter.com/xvwTLHw8HJ

— Pete Piringer (@mcfrsPIO) January 20, 2015