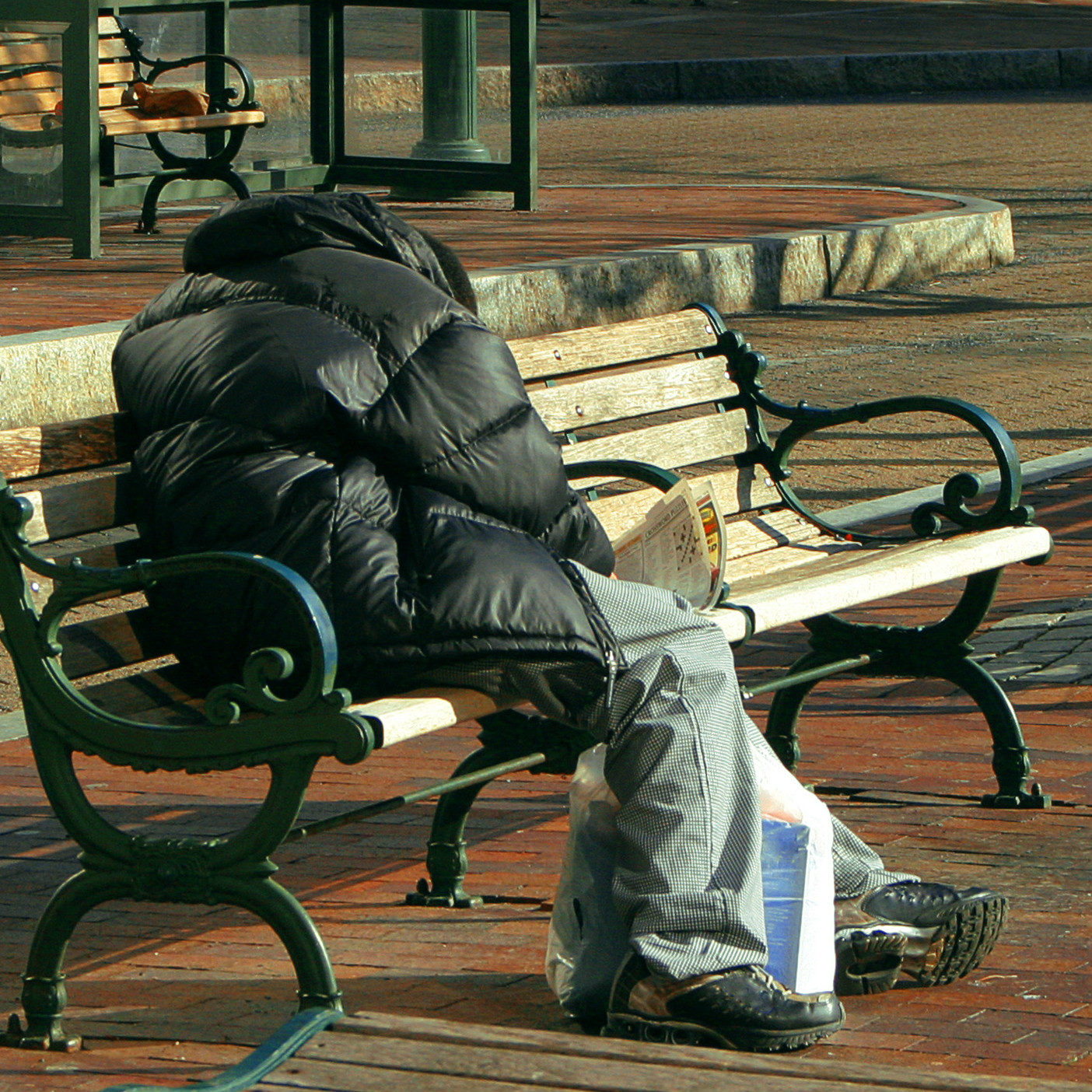 Homelessness Discussion Set for Tonight in Silver Spring
A community discussion on homelessness takes place tonight at the Silver Spring Civic Building.
The meeting features a presentation by Councilmember George Leventhal on homelessness research and will be followed by a question-and-answer session with panelists covering the county's homeless outreach efforts and the county's "Inside (not Outside)" initiative, which has the goal of housing every identified chronically homeless person in the county.
The 2017 Annual Point-in-Time (PIT) Count of Persons Experiencing Homelessness found 894 individuals experiencing homelessness in the county, which was a decline of 9 percent from the 2016. This year's PIT count was held Jan. 24.
This County Cable Montgomery video shows the 2018 PIT:
Montgomery County uses a public-private partnership model to prevent and end homelessness. The Montgomery County Homeless Continuum of Care (CoC) includes state and local government agencies, nonprofit service providers, landlords and other stakeholders who are committed to eliminating homelessness.
Montgomery County is focused on making homelessness "rare, brief and nonrecurring" by offering homeless prevention, diversion, street outreach, temporary shelter, shallow and deep housing subsidies and supportive services.
The county also follows the Housing First model and aligns assistance programs with the principles of low barrier access to housing and services, consumer choice, community integration and housing orientation. This reflects a shift away from the "housing readiness" model and towards a model where housing comes first and wraparound support services are offered to maintain housing stability.
The county achieved the goal of ending veteran homelessness by December 2015 as measured by the U.S. Mayors Challenge to End Homelessness and the Zero: 2016 Campaign.
During the county's fiscal 2017 budget, the top priority for CoC was ending chronic homelessness by Dec. 31, 2017. This effort is known as the "Inside (not Outside)" campaign.
The public is encouraged to attend tonight's discussion, which starts at 7 p.m. The Silver Spring Civic Building is located at One Veterans Place in Silver Spring.  Plenty of parking is available at the Town Square Garage at 801 Ellsworth Drive.  The closest Metro stop is the Silver Spring Station.