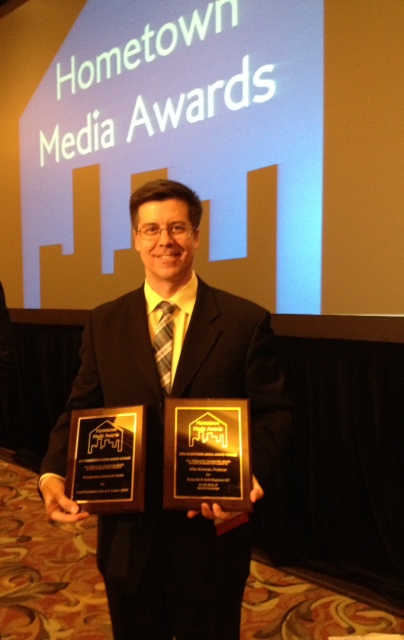 Hometown Media Awards (Photos)
Montgomery Community Media's (MCM) Executive Director Merlyn Reineke picked up two awards at the Alliance for Community Media's (ACM) Hometown Media Awards ceremony on May 30 in San Francisco, California.
MCM was honored for overall excellence in public, educational and governmental (PEG) access. MCM was also recognized for its independent sports magazine show, "Burgundy & Gold Magazine," produced by Mike Richman, who is also known as the Redskins Historian (www.redskinshistorian.com).
"County Report This Week," the weekly half-hour cable news show produced by Montgomery County, also received a 2013 Hometown Media Award by the ACM. Media Services Manager/Executive Producer Donna Keating and Cable Manager Tracy O'Connor accepted the award on behalf of Montgomery County.