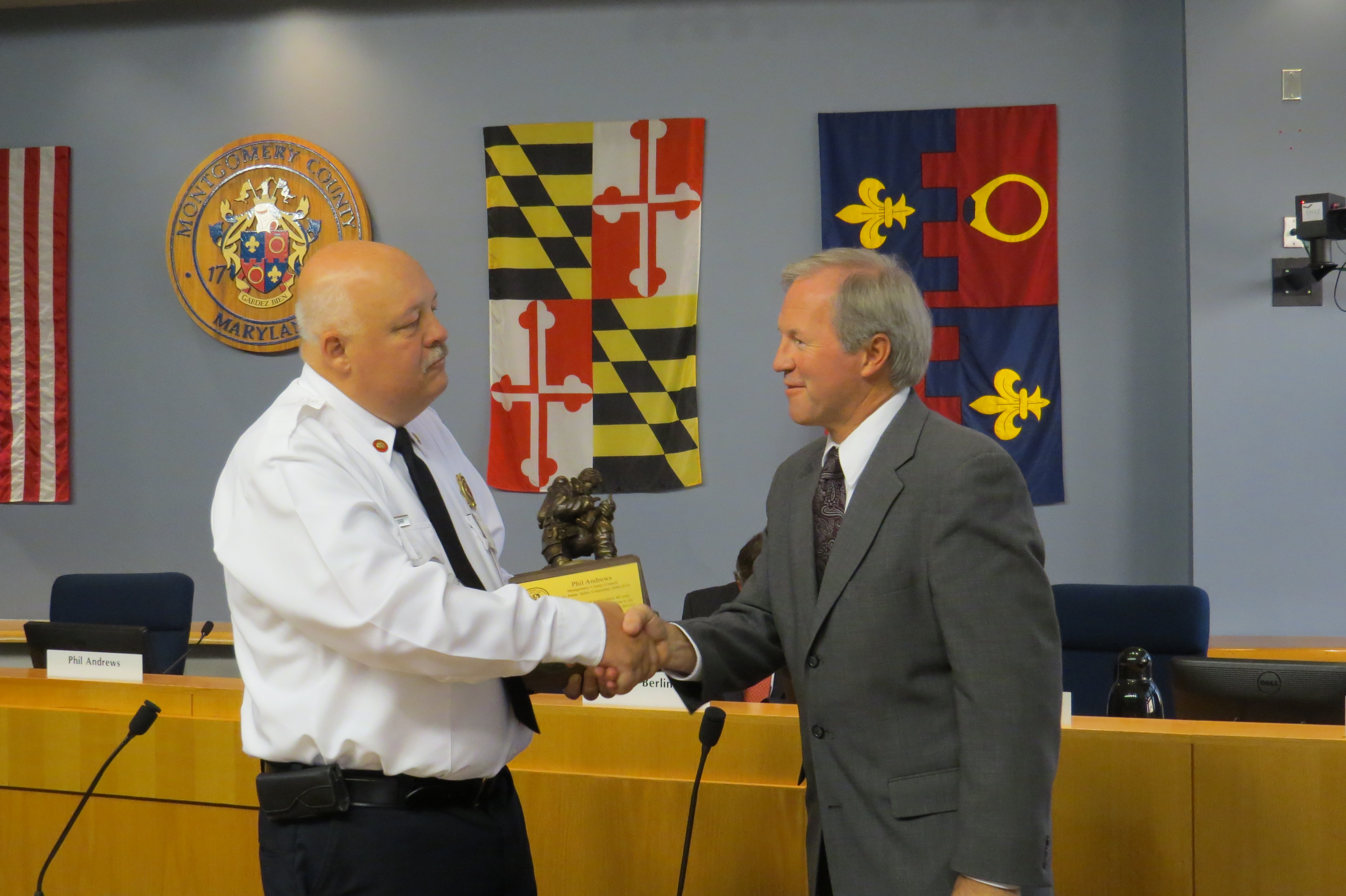 Honoring Councilmember Phil Andrews (PHOTO)
Montgomery County Councilmember Phil Andrews, who on Dec. 1 will conclude 16 years serving on the Council, was honored on Oct. 30 for his efforts to enhance public safety in his long-term role as chair of the Council's Public Safety Committee.
Among the presentations at the meeting was one from County Fire Chief Steve Lohr (right). Police Chief Tom Manger, Department of Correction and Rehabilitation Director Art Wallenstein and Eric Bernard and Marcine Goodloe of the Montgomery County Volunteer Fire and Rescue Association also presented awards of appreciation to Councilmember Andrews.