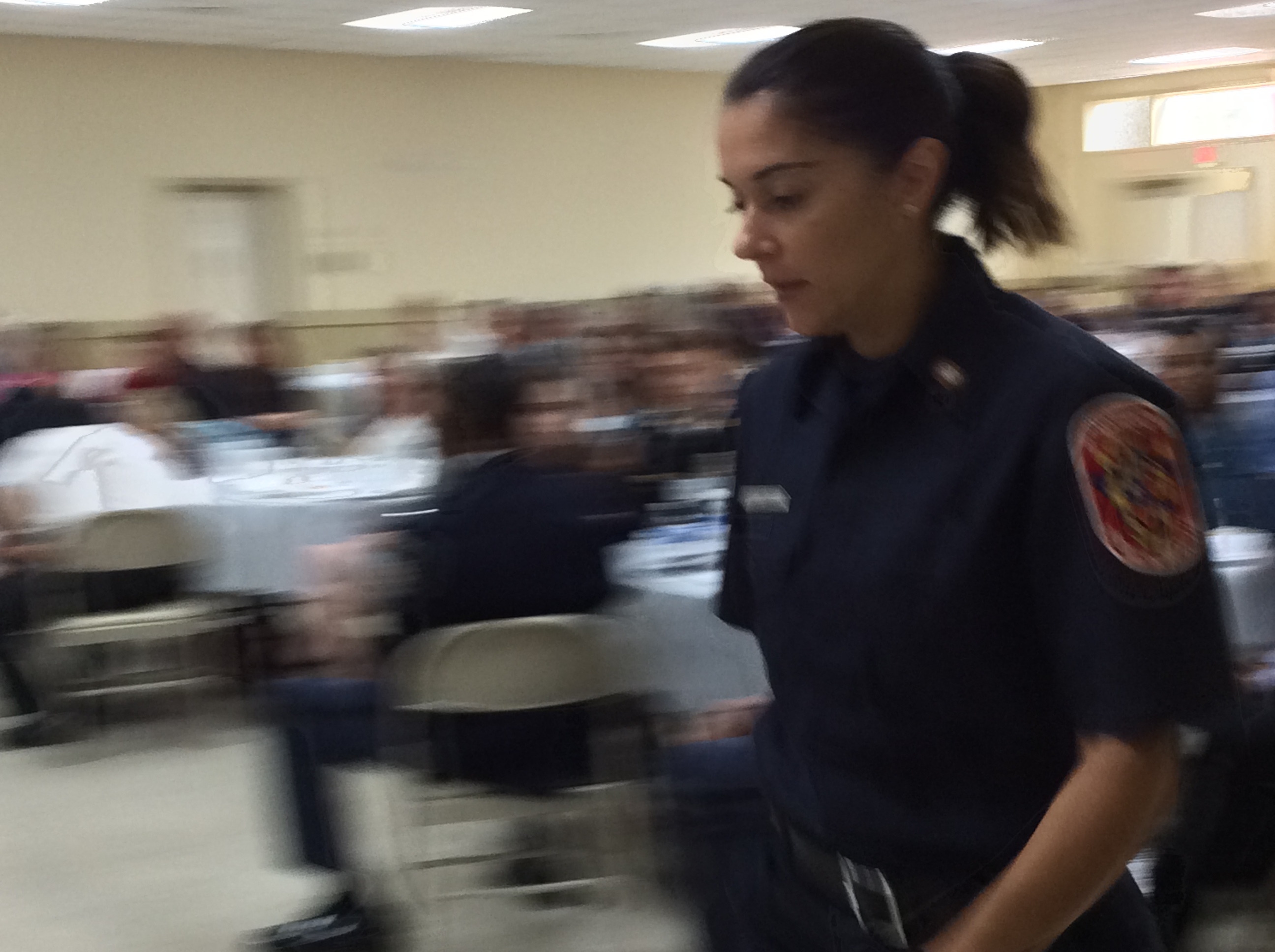 Honoring Our Public Safety Heroes (PHOTOS & VIDEO)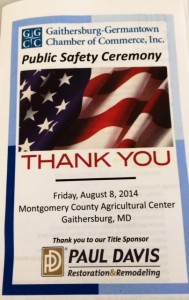 For three years, I have been honored to cover the Gaithersburg-Germantown Chamber of Commerce's Public Safety awards ceremony. This is an annual event that takes place, traditionally, on the first day of the Montgomery County Agricultural Fair at the Heritage building and it's designed for the local business community to thank our county's first responders for their bravery and service.
I always look forward to this event because you get to meet some of our county's unsung heroes. I am not alone, this year's event set a record for attendance with over 200 people in the crowd.
GGCC Executive Director Marilyn Balcombe even joked during introductions that attendees could thank her for the cardio workout, before breakfast, as the hike from parking was long for some.
Some of the stories shared during the awards presentation are heartbreaking, and that's why the men and women honored at this event are so extraordinary.
I asked both Balcombe and Gaithersburg Mayor Sidney Katz why this annual event means so much to them personally. You can view their responses in this MyMCMedia Extra video, below:
As the Mayor mentioned, some of the Upcounty calls for service this past year have been high profile and often made the local news. There was a clerk stabbing at a local 7-11, a shooting at a police officer's home, an exorcism where two children died in Germantown, an icy sediment pond with kids in the water in Gaithersburg, a fatal fire and there were other dramatic calls for service. You may not remember those calls or think about them on a daily basis until you are at an event like this.
For those who missed this event, you can find links to all the awards presented on the MyMCMedia website beginning with our two-minute recap. I hope you will take the time to listen to these stunning stories and watch the tributes that are so deserving for our county's first responders. These men and women deserve our attention and gratitude everyday.
Related: