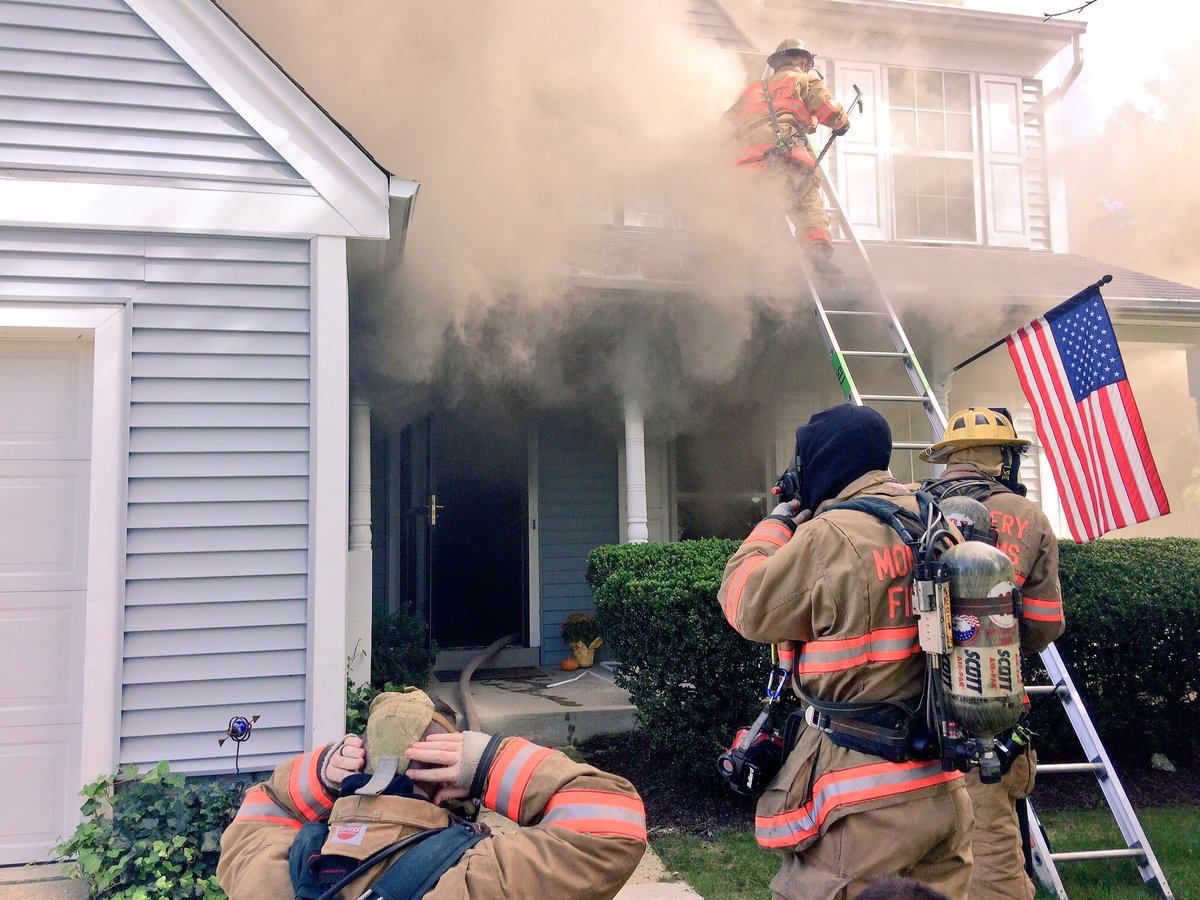 House Fire Displaces Burtonsville Family (PHOTOS)
A house fire in Burtonsville caused an estimated $100,000 in damages on Tuesday afternoon and displaced the family who lives there, according to a Montgomery County fire spokesperson.
Fire and Rescue Spokesperson Pete Piringer said it took 45 firefighters to extinguish the blaze on Turbridge Court. Firefighters from Prince George's and Howard counties provided mutual aid.
Piringer said the fire began in the basement. There were no injuries, he said, and firefighters were able to rescue a pet cat from the second floor and the smoky conditions.
According to Piringer, smoke alarms alerted a person in the house of the fire.
Investigators have ruled the fire accidental. Piringer said combustibles near the furnace ignited the blaze.
Update – Turbridge Ct Bsmt fire w/extension, all occupants out, FFs engaged w/ extinguishment & checking extension pic.twitter.com/O0AZk2a1c1

— Pete Piringer (@mcfrsPIO) October 11, 2016
Turbridge Ct, cause of fire under investigation, smk alarm alerts, mod damage, 1 family displaced, >45 FFs OS, incl mutual aid HowCo & PGCo pic.twitter.com/6rGIoPM38M

— Pete Piringer (@mcfrsPIO) October 11, 2016
Purrrrfect grab & save….Turbridge Ct, FFs located pet cat on 2nd floor during search, smoke alarm alerted resident to fire in basement pic.twitter.com/8vYCrAfzZA

— Pete Piringer (@mcfrsPIO) October 11, 2016
U/D (140p) 14413
Turbridge Ct; Cause, Combustibles near furnace; Origin Area, basement; Damage, >$100K; Smoke Alarms worked, 1 fam displcd pic.twitter.com/9NMHcpmjpz

— Pete Piringer (@mcfrsPIO) October 11, 2016
Notable: Turbridge Ct, Smoke Alerted lone occupant to bsmt fire, he got out; FFs locate pet cat, 2nd fl of house during search in heavy smk pic.twitter.com/gI3LC9Zlqb

— Pete Piringer (@mcfrsPIO) October 11, 2016