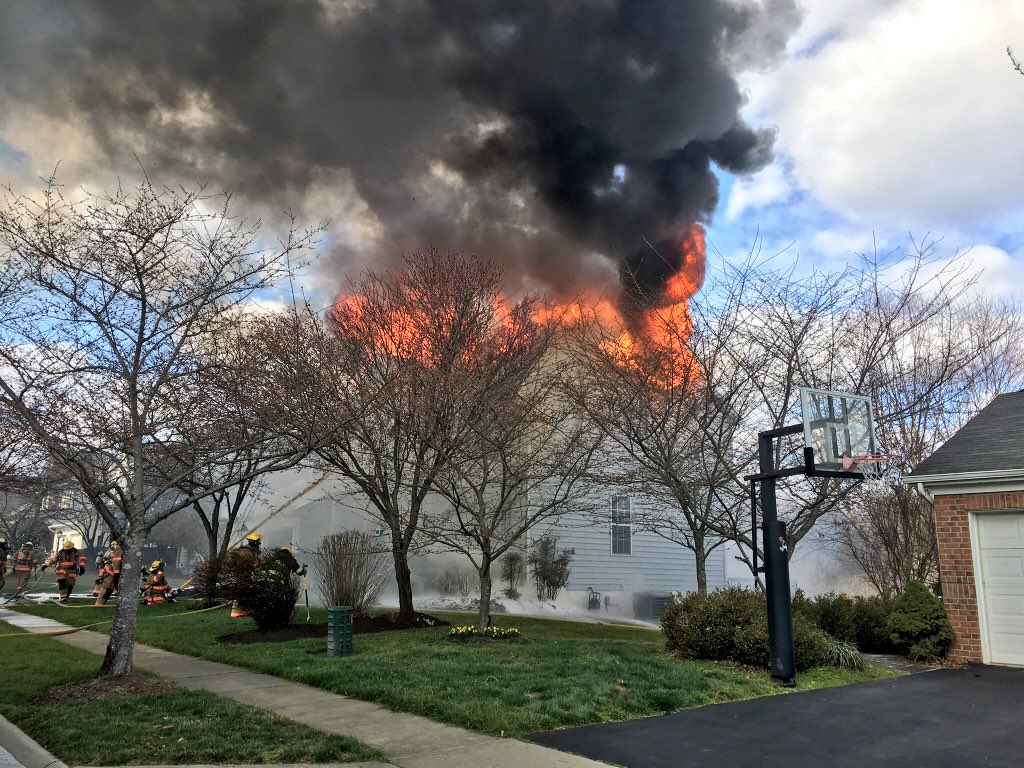 House Fire Displaces Family in Olney (PHOTOS)
A house fire on Broom Drive in Olney has displaced a family of four and their two dogs, according to a Montgomery County fire official.
Fire and Rescue Service Spokesperson Pete Piringer said smoke alarms alerted the family to the fire on Sunday morning shortly before noon. There were no injuries, he reported on his Twitter account.
According to Piringer, about 75 firefighters responded to the blaze. He said the fire appears to have started outside the house and under the deck.
Damages are estimated at $400,000, according to Piringer.
The exact cause of the fire remains under investigation but it has been ruled accidental, Piringer said.
4713 Broom Dr, Olney; 1 family, 2adults, 2kids, 2dogs displaced; Cause, accidental, under investigation; Damage >$400K; smoke alarms alerted pic.twitter.com/tR0RzePi2e

— Pete Piringer (@mcfrsPIO) March 12, 2017
Broom Dr, Olney family displaced (moved in 6mos ago) 2 adults, 2 kids & pets, no injury, significant damage, Red Cross OS, ~75FFs responded pic.twitter.com/u0kD4T87sy

— Pete Piringer (@mcfrsPIO) March 12, 2017
ICYMI (1145a) Broom Dr; Cause: accidental, likely electrical in nature; Damage >$400K & ~$10K exposure house; 1 family, 2dogs, 1fish displcd pic.twitter.com/A1YbCqvZJA

— Pete Piringer (@mcfrsPIO) March 13, 2017