House Fire Linked to Hoverboard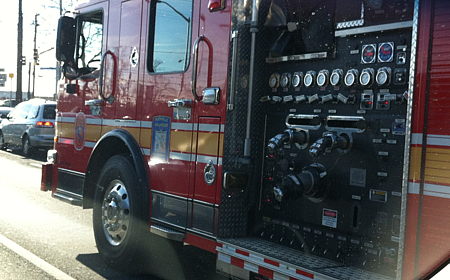 A house fire in Gaithersburg last month was sparked by a hoverboard, according to officials from Montgomery County Fire and Rescue Service.
The fire was reported in a bedroom on Nov. 8 in the 7700 block of Mineral Springs Drive.
Investigators reported that a Hoverboard was found in the area of origin of the blaze and plugged into an electrical outlet for charging. Officials believe the scooter caught fire and rolled to the bed igniting the beddings. It was quickly extinguished.
The fire has sparked officials to provide some safety tips on its website about purchasing and charging a hoverboard. Fire officials say it is important to purchase a hoverboard which has been certified and to only charge it if you are in the room.
ICYMI MoCo FFs responded to Gburg fire caused by 'charging' scooter/hoverboard' Urge CAUTION: https://t.co/xh53F1EoEh

— Pete Piringer (@mcfrsPIO) December 12, 2015
Consumer Alert: some airlines ban 'hoverboards' Recently MoCo FFs responded to house fire associated w/ 'hoverboard' pic.twitter.com/iT3OCOG0iU

— MCFRSNews (@MCFRSNews) December 11, 2015