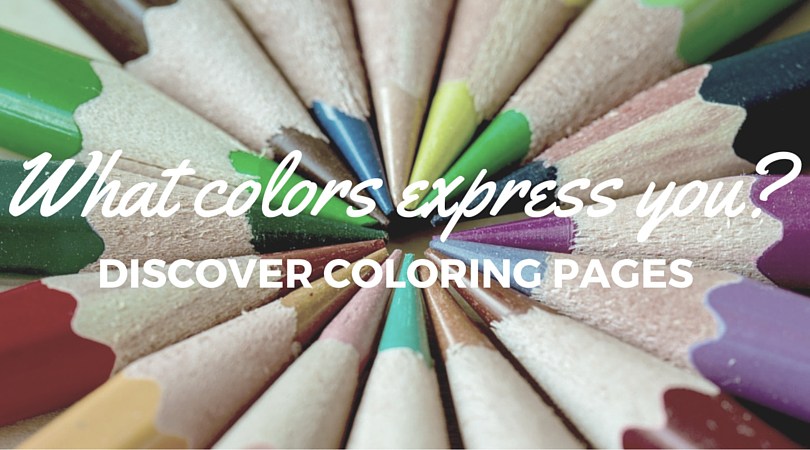 How to relieve stress with coloring exercises
As a passionate life coach, my commitment is to provide relevant topics and key information that will help you in your life's journey. I know that you can be  successful, stress free, and immensely productive while transitioning into a life of freedom.
With that being said, please allow me to introduce to you Mrs. Hetlena Johnson, Chief Volunteer Officer for the Lupus Foundation of America South Carolina Community Partner, a volunteer organization. In addition to giving healthy tips for your soul, mind, and body, Hetlena provides helpful information for those who live with chronic diseases such as Lupus. I hope that you will take a moment
to pause and enjoy living a stress free life!
How to relieve stress with coloring exercises
Lupus is an autoimmune disease that usually strikes in the middle of someone's life. And because it's known to be triggered from emotional and physically related stress, lupus is confirmed to involve your body's nervous system.  Depression, stress, and other life difficulties can be considered environmental triggers that set off a lupus flare. Living life is crazy; living life with lupus is even crazier–and much more confusing.  Learning how to relax to relieve stress is a much needed skill for those diagnosed with lupus (or any other illness where stress is a factor).
Practicing breathing techniques like meditation, that promote breathing deeply, can help reverse anxiety and lower blood pressure. I've heard many people say that medication takes too much time or they can't concentrate to actually meditate. And I've heard a number of other reasons for not pausing in life.  In my opinion, the perception of meditation is misunderstood.  For those that haven't practiced meditation techniques or just don't feel "ready" yet to spend a moment learning how to meditate. Well I think its important to clear the mind at some point throughout the day, week, or month if you have to! One way to build in some time to decompress is through the motivation of a peaceful activity like coloring. For a while, coloring for everyone has been a suggested fun and relaxing movement to relieve stress. I like it! Coloring is a way to trick your body into having fun.  And if you don't get to do it alone, it's okay to color with family and friends. Your creativity is sparked, you are placed in a relaxingcarefree situation, and you are not forced to deliberately 'meditate.' Here's a confession: I've been coloring way beyond my childhood years. So it's not new to me! Here are a few reasons why I've always liked to color ad have still been doing it before it got popular for adults: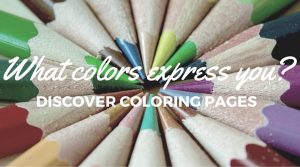 Coloring pages are therapeutic.
Coloring helps generate mindfulness.
Creative coloring can help generate positive energy.
Calm down anxiety and generate quietness.
Want to try it? Click here to download a FREE coloring page to start relaxing and relieving stress.  Join me in doing this fun, anti-stress activity by downloading one of my favorite coloring pages!  And hey, as a reminder to how it made you feel, you can frame it when you're done!
Lupus and Stress
Someone diagnosed with lupus can go through many forms of treatment plans. This can be overwhelming. While there's no cure for lupus, many treatments do not focus on improving the quality of life as much as they do on treating the symptoms. One particular trigger can cause a lupus flare, this includes stress.  So, besides a healthy diet, lifestyle modifications, and medications, if needed, antistress activities can help minimize flare-ups.
Relax and Color
Coloring is one of those activities! Coloring is for everyone. And not just those diagnosed with lupus! The noun, color, is defined as an object that produces sensations on the eye. This 'color' object reflects or emits light. And light can brighten up even the darkest area, object, or moment.
Share the Fun
And hey, after you create your masterpiece, please consider sharing your creation at Facebook.com/JHJohnsoBooks. I'd love to see what you came up with! Or email a copy of it to info@jhjohnsonbooks.com.
Enter the Stress Free Zone
Inside this anti-stress coloring book, you'll find a variety of designs that allow you to be creative with your choice of color. Enhance your inner sparkle by coloring the images as you see fit. After you color, take a moment to reflect on your thoughts for the day!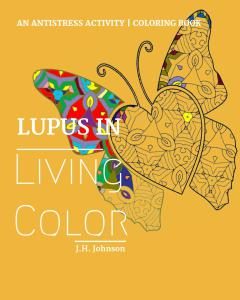 START RELAXING AND RELIEVING STRESS WITH COLORING EXERCISES!