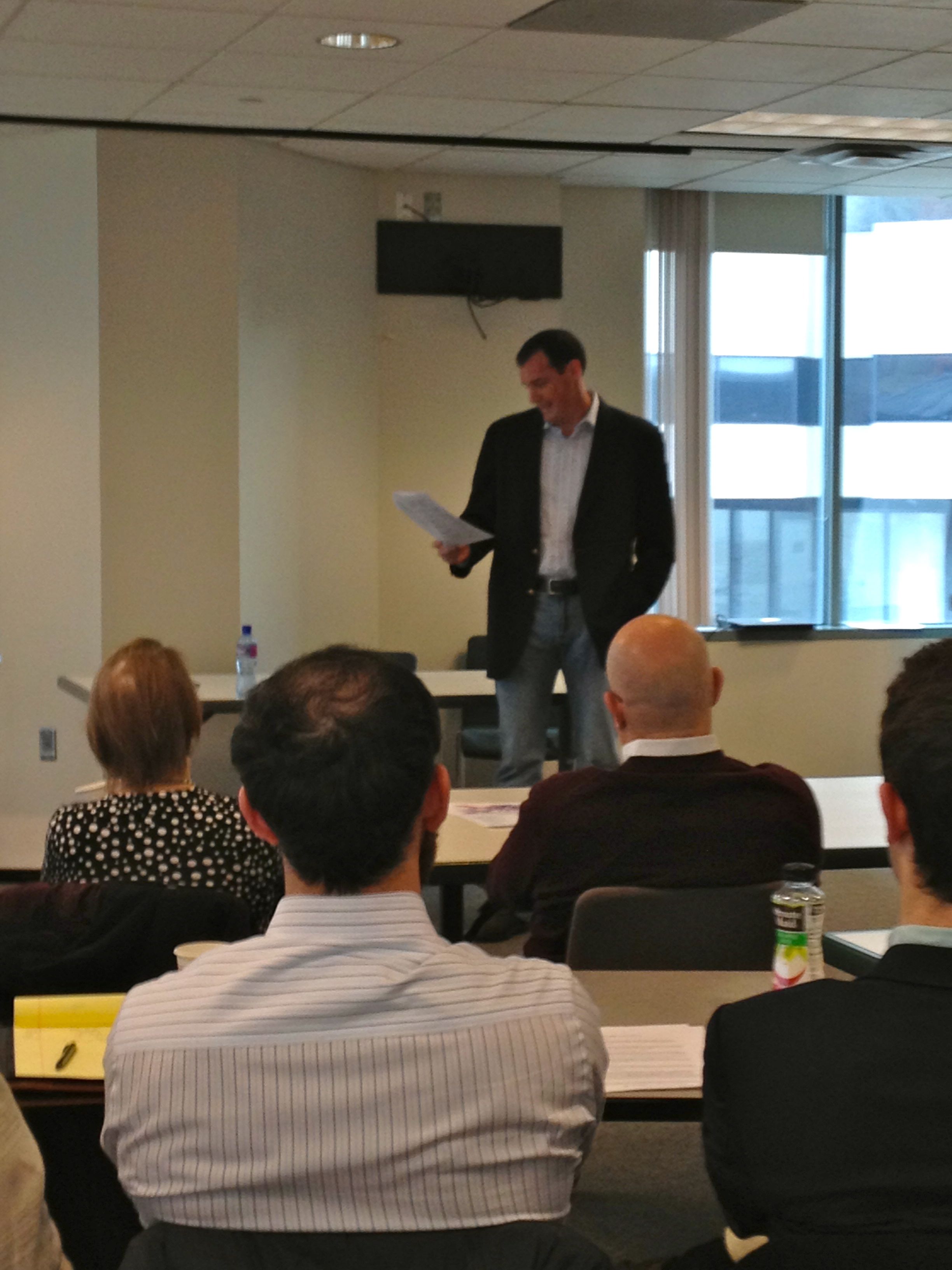 "How to Run for Elected Office" (Photos)
Leadership Montgomery hosted a workshop on running a successful political campaign on March 2 at the Bethesda – Chevy Chase Regional Service Center. The workshop was titled, "How to Run for Elected Office."
The keynote speakers included: Phil Andrews, Montgomery County Council member; Mike Knapp, former Montgomery County Council member; David Moon, founder of the Maryland Juice blog; Brian McKevitt, contact for candidates at the Montgomery County Board of Elections office; Katja Bullock, first vice-chair of the Montgomery County Republican Central Committee; and Steve Simon, vice president of Van Eperen & Company.
There were over 30 participants signed up for the event and many of the attendees told us today they are planning or thinking about running for office in 2014. Candidate filing begins on April 9.
Topics discussed during the three-hour workshop, included how much it costs to run a campaign, how many supporters you need, the importance of door knocking, endorsements, the role of the media, and lots about candidate forms, finances and campaign filing dates.
We will have much more on this event, including a two minute report and video extras on our website next week. Some of the highlights: we learned that Knapp is considering a run for the position of Montgomery County Executive in 2014, and the Interim Director of the Montgomery County Planning Department, Rose Krasnow, is considering a run for County Council. Stay tuned for these interviews next week.
In the meantime, here are some photos from today's workshop: