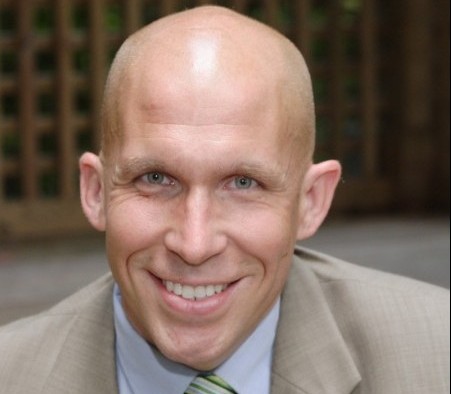 Hucker Touts Restaurant Week in Silver Spring (VIDEO)
Many of Silver Spring's top restaurants will be joining efforts Sept. 8 – 13 to start a new "Silver Spring Restaurant Week" tradition. Participating restaurants will offer special lunch and dinner fixed-price menus throughout the week to encourage residents from around the county to dine in Silver Spring.
Montgomery County Councilmember Tom Hucker initiated the idea to have Silver Spring restaurants unite for the special week.
"Downtown Silver Spring continues to grow as one of this area's best places for dining and entertainment, but there are still many people who have yet to discover the variety and quality of our restaurants," said Hucker. "Diners who come here, and restaurant critics, heap praise on our dining choices, and now, at these great prices, people will have even more incentive to either come to downtown Silver Spring for the first time or for regular Silver Spring diners to try restaurants at which they have not yet dined."
During Silver Spring Restaurant Week, participating restaurants will offer two-course lunches for $12 and three-course lunches for $17. Two-course dinners will be available for $17 and three-course dinners will be offered for $27.
Restaurants thus far committed to participate in restaurant week include 8407 Kitchen Bar (8407 Ramsey Ave.); All Set Restaurant & Bar (8630 Fenton St.); A.G. Kitchen (931 Ellsworth Drive); Austin Grill (919 Ellsworth Drive); Kin Da (6923 Laurel Ave. in Takoma Park); La Malinche (8622 Colesville Rd.); McGinty's Public House (911 Ellsworth Drive); Mix Bar and Grille (8241 Georgia Ave.); Mrs. K's Restaurant & Barrel Bar (9201 Colesville Rd.); Pacci's Neopolitan Pizzeria (8113 Georgia Ave.); Pacci's Trattoria & Pasticceria (6 Post Office Rd.); Sligo Café (923 Sligo Ave.); and The Society Restaurant & Lounge (8229 Georgia Ave.).
Additional restaurants will be added to the list.
"We see this week as the start of new tradition for Silver Spring restaurants," said Hucker. "We have some of the best restaurants in the Washington area and once people try them, they will keep coming back."
More information about Silver Spring Restaurant Week is available at www.silverspringrestaurantweek.com or by calling 240.777.7960.