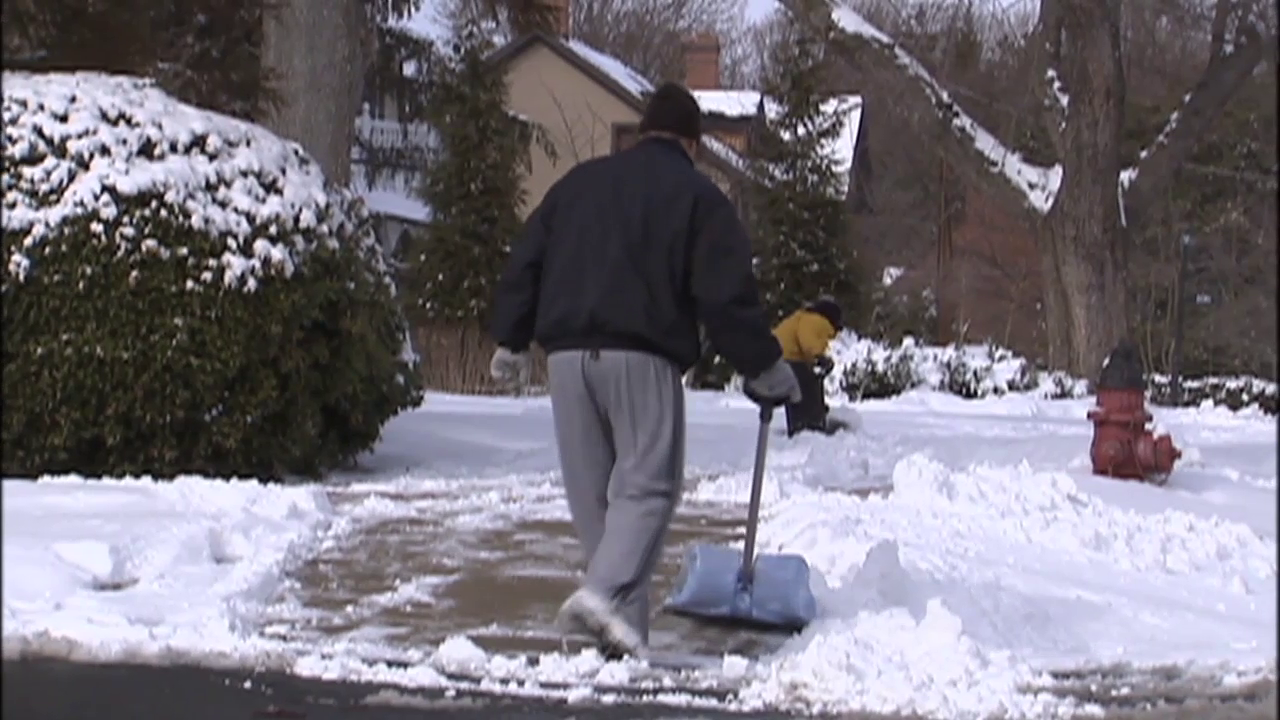 Hundreds Warned About Unshoveled Sidewalks, Few Cited Following Blizzard of 2016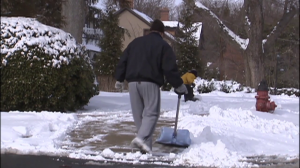 UPDATED There were hundreds of warnings but few tickets issued to Montgomery County property owners for failure to clear their sidewalks of snow and ice following the Blizzard of 2016, according to information obtained by MyMCMedia.
In Montgomery County, there were 835 cases reported after the blizzard compared to 719 cases between Jan. 1 and April 1 in 2015.
According to a county official, there were 648 snow educational letters sent out to property owners following complaints of sidewalks that were difficult to navigate because of snow and ice.
The county's snow letter states: "We have received a complaint that you are in violation of Section 49-24A of the Montgomery County Code, Accumulation of Snow and Ice on Property. The Pedestrian Winter Safety Act of 2001, passed by the County Council, requires the owner/occupants of single family residential properties and commercial properties and multi-family property owners to clear sidewalks and walkways along streets and roads adjacent to ones properties…The clearing of snow or spreading of sand or other abrasives must be accomplished within 24 hours after the end of the snow or ice event."
According to a Montgomery County official, compliance was great following the warning letters.
That's why Montgomery County Spokesperson Patrick Lacefield said only two citations were issued. He said one of the citations was issued to a commercial business owner and the other was a residential group home. The commercial fine was issued to the owner of the property at 11565 Old Georgetown Road. The fine is $50. Most of the complaints about snow covered sidewalks were reported via the county's 311 system, according to Lacefield.
In the city of Gaithersburg, there were no citations written following the big snow. Neighborhood Services Division Chief Kevin Roman said there were 161 warnings issued to property owners and compliance also followed the warning letters.
In the city of Rockville, there were 300 warnings issued and 15 citations. Three of the 15 offenses were written to addresses along Rockville Pike. Each citation in Rockville carries a $100 fine.
Rockville City Spokesperson Marylou Berg said a code enforcement supervisor told her that city residents overall did an outstanding job when it came to clearing snow and ice from their property following the historic snowfall.
Roman also touted Gaithersburg residents' voluntary compliance when it came to clearing snow from sidewalks in the city limits.
You can find out more about the importance of shoveling sidewalks after a wintry event in Montgomery County, here.