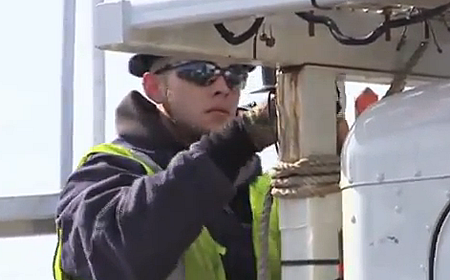 Hundreds of Pepco Customers Without Power in Montgomery County
UPDATED 4:27 p.m. There are now just over 300 Pepco customers without power in Montgomery County.
UPDATED 1:27 p.m. The power is coming back on for some without power this Saturday. Totals now down to just over 800 customers in Montgomery County.
UPDATED 12:18 p.m. There are over now over 1,500 Pepco customers in Montgomery County without power at this hour, according to online outage maps.
Pepco Spokesperson Marcus Beal said there are two outages in Montgomery County. At 11:44 a.m. an outage was reported in Takoma Park impacting about 1,100 customers. AT 8:20 a.m. today, an outage impacting about 500 Gaithersburg residents was reported. Beal said crews are on site in Gaithersburg and in route to Takoma Park. So far, no word on what caused the outages.
Beal said service would be restored as soon as possible.
You can view Pepco's online outage map, here.
Have questions about Pepco's response to #blizzard2016? Tweet us questions. Mike Sullivan, Sr VP of Operations, will be answering at 6:30pm.

— Pepco (@PepcoConnect) January 23, 2016
We have close to 200 Pepco linemen, more than 350 contractors and trees crews and over 250 mutual assistance workers on site. #ThankYou

— Pepco (@PepcoConnect) January 23, 2016
#StormSafety: Gather in a central room where you have alternative heat. At night, cover windows with drapes or blankets to lessen heat loss.

— Pepco (@PepcoConnect) January 23, 2016
We value your safety and we're here to help you through #blizzard2016. Here's how to stay connected with us. pic.twitter.com/ZomQPFe0kW

— Pepco (@PepcoConnect) January 23, 2016