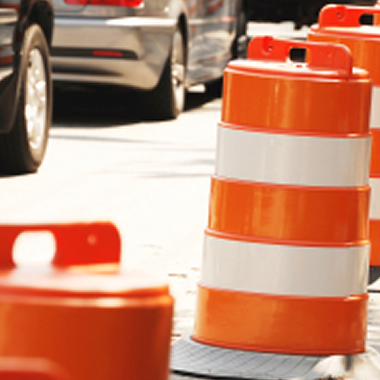 I-270 Repaving Could Last Till Summer
An expanded I-270 has been on the minds of state and county officials lately, but while that project is years away, commuters are still inching along the highway while the State Highway Administration continues a milling and paving project.
The $6.7 million project improves a 4-mile section in Clarksburg. Crews will grind off the top layer of asphalt, patch, pave and restripe the highway, from Md. 109 to Md. 121.
Meanwhile, the Maryland Department of Transportation has started a $100 million congestion management project that resurfaces and restripes I-270 west spur, which connects I-270 to the outer loop of the Capital Beltway.
Last week, Gov. Larry Hogan revealed a $9 billion plan that create public private partnerships (P3s) to add lanes to I-270, the Beltway and the Baltimore-Washington Parkway.
Some, particularly Democrats elected to office, have complained about how costly the proposals are. Council President Roger Berliner thought two reversible Lanes would be more cost effective.
Previous Posts:
Hogan Project Would Widen I-270, Beltway, Md. 295 and Add Tolls (VIDEO)
Officials Kick Off Watkins Mill Interchange Project on I-270 (VIDEO)