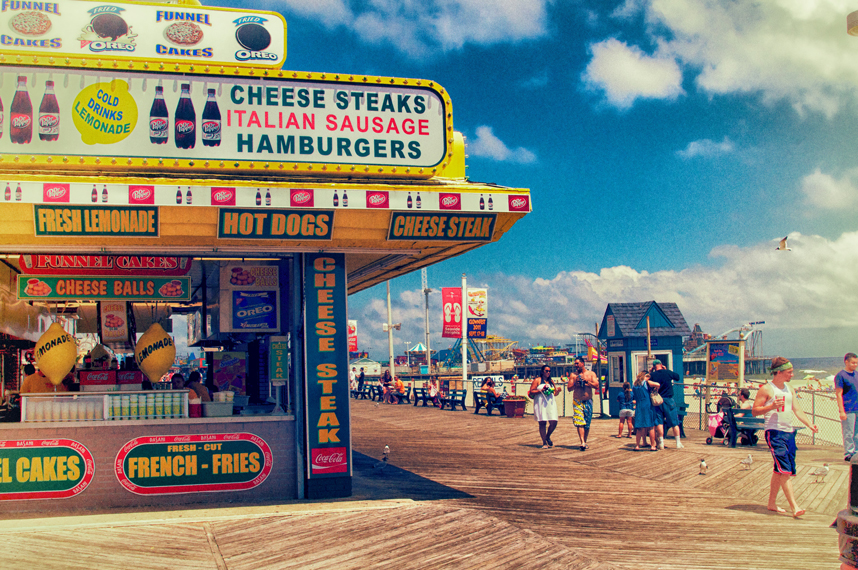 I, and the Jersey Shore Say Goodbye Sandy
It was hard watching Sandy approach the Jersey shore these past few days.
For those of us with family and friends that have homes in New Jersey it was especially hard.
We fear what remains – what it will look like – in the future.
My wife and I along with her Mom and Dad would drive from Philly to Brigantine Island off of Atlantic City for weekend afternoons. Sometimes my wife and I would vacation in Ocean City NJ other times down at Wildwood or Cape May.
My sister and brother-in-law live in Toms River, NJ. I have sailed the Barnegat Bay with them. Spent nights with my nieces and nephew and my children at Seaside Park and on the boards along Seaside Heights. My sisters' children all were lifeguards at either Long Beach Island or at Seaside Park.

I have seen snow on the beach – on the Jersey Shore.
I have driven Thunder Road.
I have cycled east-west across New Jersey four times with good friends from Marlton, NJ to Ocean City NJ through the Pine Barrens, for a good cause.
I once contracted for and saw built and opened a sewing center inside the Federal Prison at Fort Dix NJ.
I buy fruits, vegetables and plants – from roadside stands in Jersey.

Just this past spring I went to the funeral of my old college roommate and groomsman in his hometown outside of Spring Lake, NJ.
I like the Asbury Park Press.
I shall return and experience Jersey again.
Good-bye Sandy.