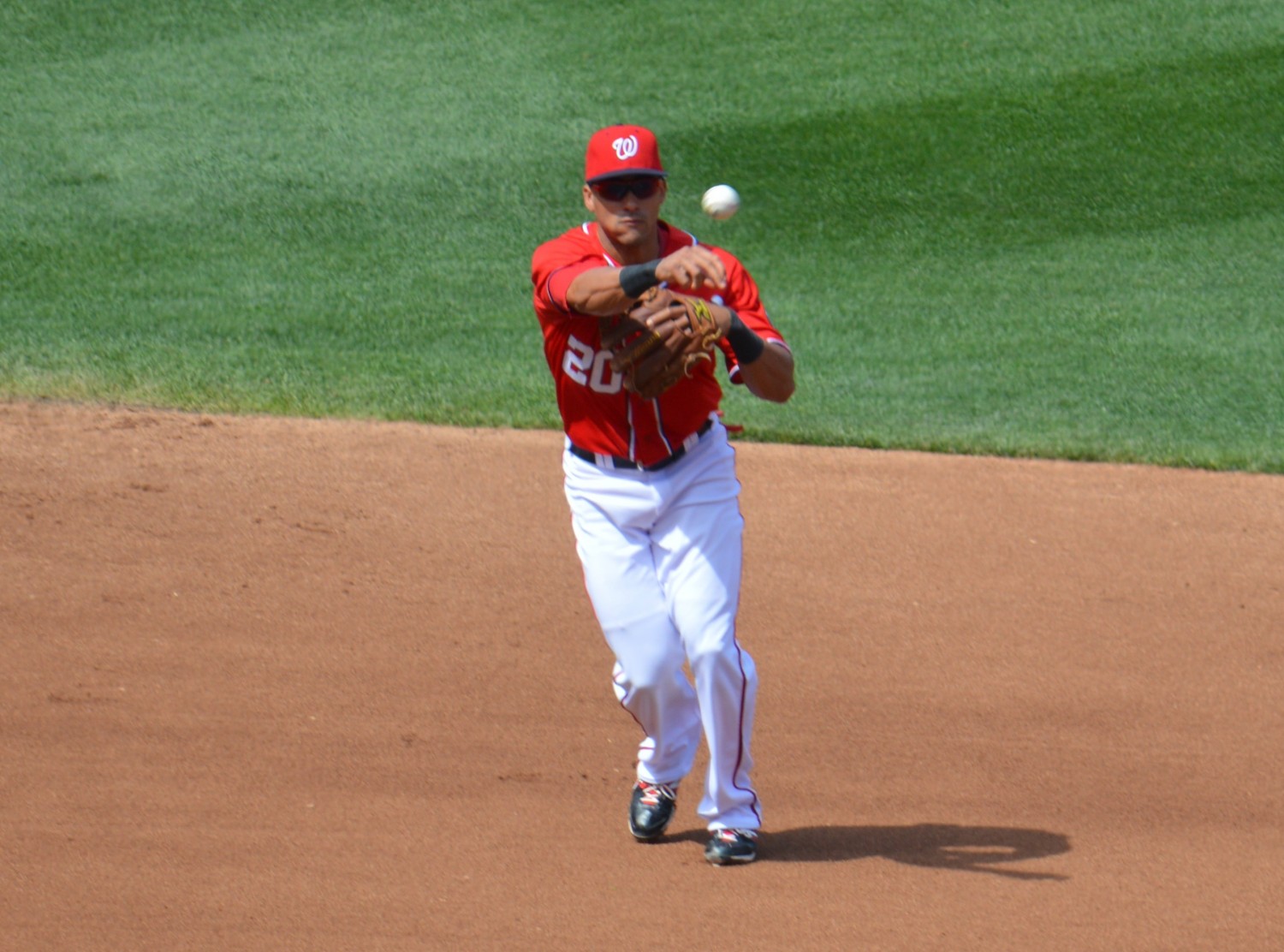 Ian Desmond, Rock Star
You will not find his picture on the cover of Sports Illustrated nor even Rolling Stone, but Ian Desmond is a rock star. He is a rock, one of the most solid players on the Washington Nationals roster and he is emerging as a star who deserves to be recognized as such.
Ian Desmond's WAR rating currently stands at 4.8 for the 2013 season.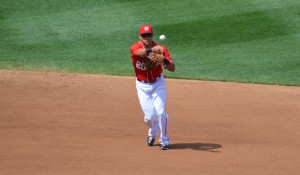 Wins Above Replacement—WAR–is the blue ribbon of baseball analytics. Fangraphs is one of two web sites that provide ongoing WAR ratings. WAR provides one magical number that aggregates the total performance of a player and purports to tell all. Even its detractors—like Jim Caple at ESPN—admit that its ability to integrate the defensive performance of the player makes it an essential tool in understanding the overall value of a player.
Fangraphs rates Ian Desmond as the 19th best position player in the majors. Immediately above him are Yadier Molina and Jacoby Ellsbury.  Just below him are Carlos Gonzalez and Dustin Pedroia. It is almost as though there is this secret life that Desmond leads where he pals around with Superman, but only the in-crowd knows about it.
Here is what Ian Desmond club members need to know. According to Fangraphs, Ian is the best overall position player on the Nationals roster.  Jayson Werth ranks 45th among all players with a WAR rating of 3.1 in 2013.  Ian is the second best shortstop in baseball behind Troy Tulowitzki whose WAR rating of 5.2 fluctuates wildly because he has been hurt frequently and his sample size—number of plate appearances–is much smaller.
Last season Ian's WAR rating finished at 5.0 and he was 23rd on the list of all position players in both leagues. By comparison, Bryce Harper in 2012 was 31st on the Fangraph list with a WAR of 4.8, but his numbers have fallen to 3.1 for 2013.
Key to Desmond's value is his consistency. He has seldom been hurt and his numbers for 2012 and 2013 are remarkably the same. His batting average has not fallen, and he is a 20-20 player with power and speed. As a result Desmond ranks 11th among all position players with an aggregate WAR of 9.9 for these past two season.  Mike Trout, Miguel Cabrera, Andrew McCutcheon, David Wright and Robinson Cano are above Ian, but just a few places beneath them is Ian Desmond.
It is his bat for the most part, but he is no slacker with the glove. Many Nationals fans remember the two week span to begin the season when Ian made seven errors in the first 18 games. Since then he has made only eight at one of the most demanding positions in the game and his highlight reel plays have been frequent this year and last.
Fangraphs uses Ultimate Zone Rating (UZR) to assess a player's value in the field. It uses a Range Factor to assess how many balls a player gets to, the sureness of his hands based on errors and other factors such as turning the double play. Desmond's UZR for the 2012-2013 season is 10.0, which places him 10th overall among all shortstops in both leagues.
There has not been a shortstop as good as Ian Desmond in Washington since Joe Cronin was sold to Boston at the end of the 1934 season for $225,000. It was the end of competitive baseball for the old Nationals franchise and it should not happen again.
Desmond was paid only $3.8 million in 2013 and $.5 million in 2012. He has been a huge bargain, but that will end after this season. Washington will have to pay for Ian to play whether it is via arbitration or a long-term contract. Ten-year deals for players like A-Rod and Mark Teixeira have become a bugaboo, but teams have to pay to play.
Ian Desmond likes to think of himself as a blue collar player. He is the first on the steps to greet his team mates after a home run. He is rock solid and while there are no sure things in baseball, or in life, betting on the 27- year old Ian Desmond to continue to perform at high levels should bring odds about as good as they get. He may not get the ink local media reserve for Bryce Harper and Stephen Strasburg, but for Ian the only ink that matters will be on the bottom line. That is where Ian Desmond deserves to get his.