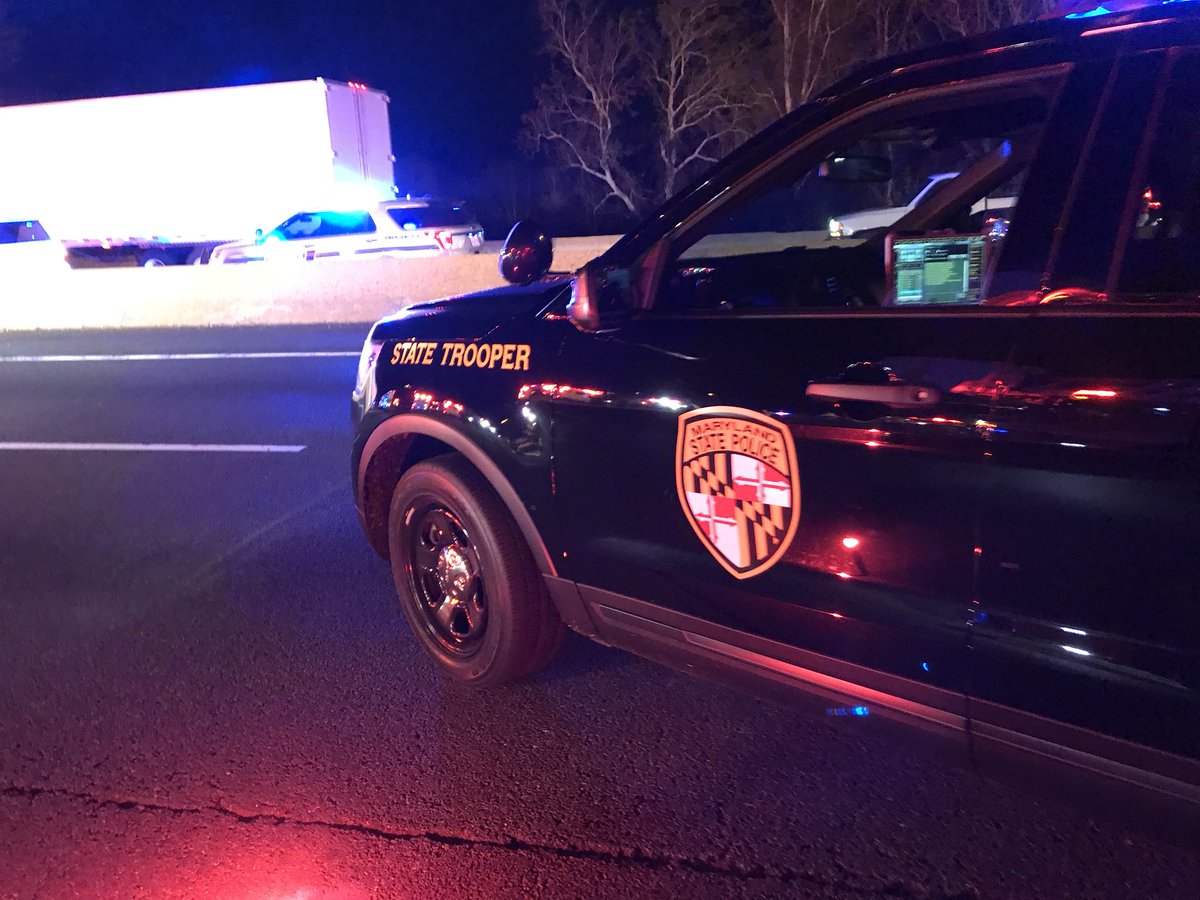 Identities of Two Off-Duty Law Enforcement Officers Killed Friday Night on I-270 Released
Officials identified the two off-duty law enforcement officers were struck and killed Friday night while standing on the shoulder of I-270 at the scene of a traffic crash.
The officers are identified as State Fire Marshal Sander Cohen and FBI Supervisory Special Agent Carlos Wolff.
Sander Cohen, 33 was a Deputy Chief State Fire Marshal with the Maryland State Police (MSP). Cohen also served as a volunteer with the Rockville Volunteer Fire Department located on Hungerford Drive in Rockville.
Cohen had been a ire marshal with the sate for nine years and was in charge of the Northern Regional Office. He was responsible for supervising fire investigations in Carroll, Harford, and Cecil counties.
"Deputy Chief State Fire Marshal Sander Cohen was an exemplary investigator and leader who took great pride in his law enforcement career and who devoted himself to protecting and serving the citizens of Maryland," Maryland State Fire Marshal Brian Geraci said. "Sander will be missed by all those who had the pleasure of knowing him. We will forever keep the Cohen family in our thoughts and prayers"
According to officials, around 10 p.m. Friday night, Cohen requested assistance from the Maryland State Police (MSP) Barrack in Rockville. He was on the scene of a single-vehicle crash in the left southbound lane of I-270 near Gude Drive. Cohen used his car to block the damaged vehicle from traffic and offered his assistance. The driver of the disabled car was FBI Supervisory Special Agent Carlos Wolff, 36.
Both Cohen and Wolff moved to the shoulder of the fast lane when a southbound vehicle began to approach them.
The driver swerved to avoid hitting the stopped vehicles in the left lane and struck both men on the shoulder, according to the police.
Both Cohen and Wolff were thrown over the jersey wall to the northbound side of I-270, where it appears at least one of them was struck by a vehicle travelling northbound.
The driver of the vehicle that swerved and hit the officers is identified as 28-year-old Roberto Palacios of Germantown. Palacios and one passenger in his car were transported to Suburban Hospital. A second passenger in Palacios' car was taken to Shady Grove Hospital.
The driver of the northbound vehicle has been identified as 32-year-old Brittany Waters of Clarksburg.
According to officials, Cohen died on the scene and Wolff was transported to Suburban Hospital where he was pronounced dead.
The cause of the initial crash involving Special Agent Wolff's vehicle remains under investigation. Evidence indicates that the vehicle struck the concrete barrier on the left side of the highway and became disabled in the fast lane.
Police report there is no indication of alcohol involvement in these crashes. The MSP Crash Team continues to investigate the initial and subsequent crashes.
No charges have been filed at this time.
MD State Police say off-duty Deputy Chief Sander Cohen with the Office of the State Fire Marshal died last night trying to help a driver in an accident on 270. The man he helped, FBI agent Carlos Wolff, also hit & killed by a vehicle that went onto the shoulder. pic.twitter.com/ytDdzrM0jG

— Tom Roussey (@tomrousseyABC7) December 9, 2017
Line of Duty Death ( LODD) – Deputy Chief State Fire Marshal Sander B Cohen, age 33, was killed last nite (12/8) along w/ FBI Supervisory Special Agent Carlos Wolff, age 36. Deputy Chief Cohen was also a volunteer firefighter/Lieutenant w/ RockvilleVFD, Montgomery Co, MD (MCFRS) pic.twitter.com/QB3jLuW60w

— Pete Piringer (@mcfrsPIO) December 9, 2017
~10p I270 South of Falls Rd, collision, A703C, A753, AT723, BC703, EMS703, EMS704, M723, PE732, RS703 on call, EMS evaluated 6 or 7 patients, incl 2 Pri1 traumas (1 of which was transported) 3 others transported NLT & 2 others evaluated pic.twitter.com/aXlfoK4T67

— Pete Piringer (@mcfrsPIO) December 9, 2017
Traffic Advisory Update (1045p) SB I270 Main Lane far right shoulder passable between Falls Road and Montros Road, 2 lanes passable in local CD lanes; NB I270 Main Lanes CLOSED, 1 lanes gets by in Zlocak CD lane pic.twitter.com/YHeaycPQyD

— Pete Piringer (@mcfrsPIO) December 9, 2017
Update – I270 Main Lanes CLOSED BOTH DIRECTIONS Btwn Falls Rd & Montrose Road, collision, EMS evaluated 4 patients, incl 2 Pri1 traumas w/ LT injuries, likely pedestrians (after exiting vehicle) pic.twitter.com/ayaORUG70X

— Pete Piringer (@mcfrsPIO) December 9, 2017