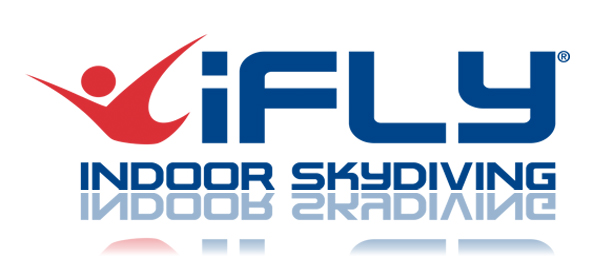 iFLY Ready to Take Flight in Montgomery County
As many drivers along I-270 might have already noticed, iFLY recently opened its doors to a brand new facility in Gaithersburg at 9318 Gaither Road. Since 1998, iFLY has literally been something akin to the "wind beneath my wings" for millions of ordinary Americans. It isn't a ride or simulator–iFLY Montgomery is an indoor facility where you actually fly. If your business is looking for a corporate bonding experience, which can be enjoyed in a safe, comfortable and fun environment indoors, this is the place where your employees can literally soar. All abilities are welcome, but no experience is needed. You will be trained on-site and provided with the equipment you need.
This is a tremendous business opportunity for the Gaithersburg-Germantown Chamber of Commerce (GGCC) as iFLY Montgomery brings the thrill of freefall flight to 32,000+ businesses and their 370,000+ employees. Every iFLY indoor skydiving facility is a marvel of engineering that creates conditions that allow people to lean in and float on a smooth cushion of air. With the help of iFLY certified flight instructors, customers learn to fly, control their bodies in the air and experience true human flight.
iFLY is the experiential entertainment company that created modern indoor skydiving and our members and the community can't wait to experience it.
The GGCC will celebrate the grand opening of this new indoor facility offering businesses a safe, fun corporate retreat option on Wednesday, June 13, 2018 at 4:30 PM. This is the place where employees can literally soar. It will be a night filled with food, drinks, entertainment and flying. Further event detail can be found at: https://bit.ly/2y7NdWG.
The GGCC is active in providing business-to-business networking opportunities throughout the year: a collective voice in local, regional, and state legislative affairs, professional development opportunities and other services that enhance the business environment.
The GGCC is located at 910 Clopper Road, Suite 205N, Gaithersburg, MD. To learn more about the GGCC visit us at www.ggchamber.org.
Find us on Facebook at: http://www.facebook.com/pages/Gaithersburg-Germantown-Chamber-of-Commerce/64339954570. Or on Twitter at: @GGCCNEWS.