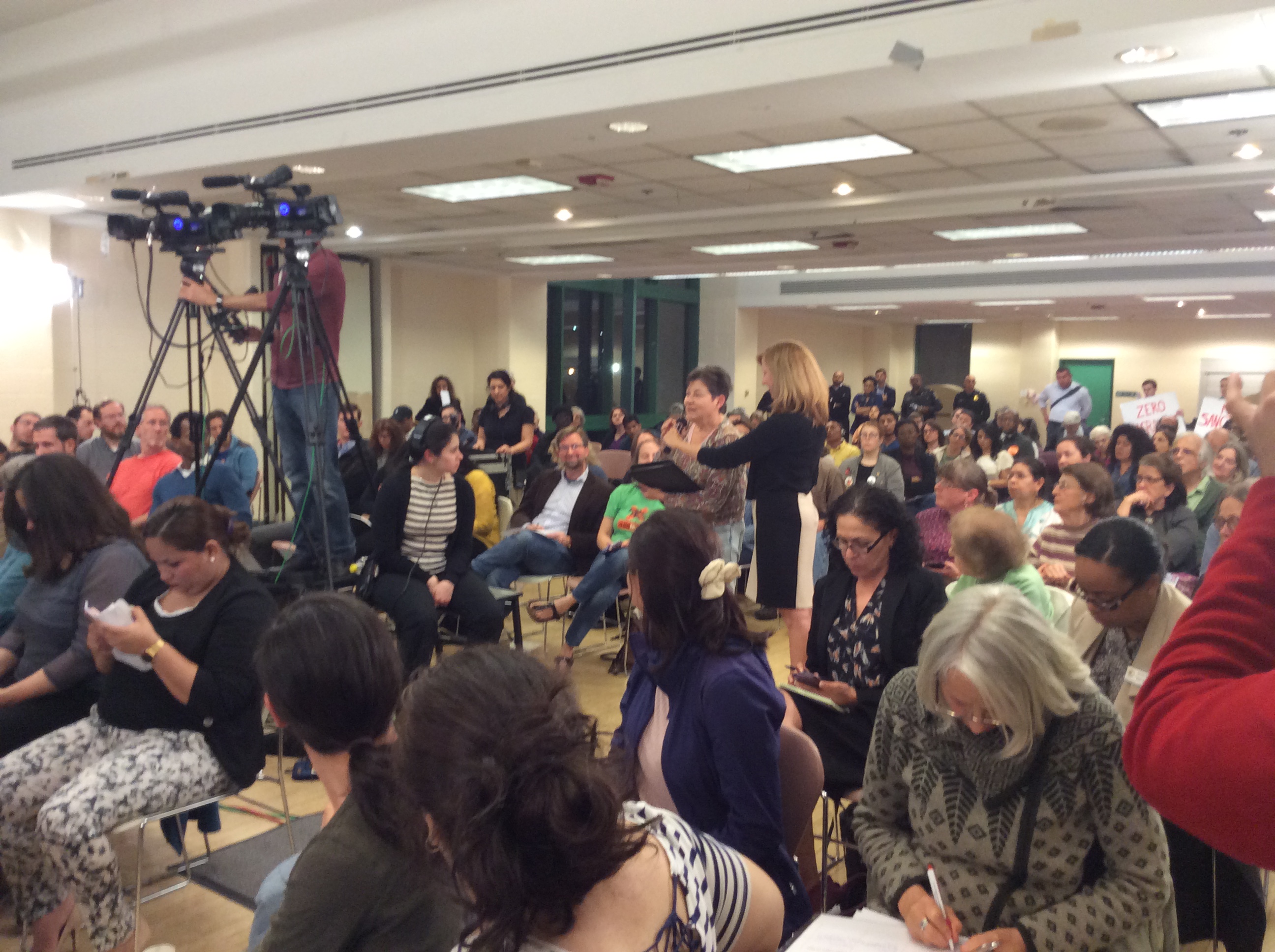 Immigration is One Topic of Concern During Town Hall in Silver Spring (VIDEO)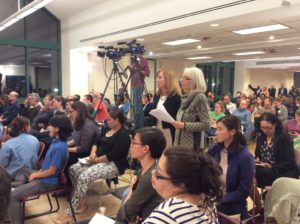 Feisty is how Montgomery County Council President Roger Berliner described residents during a town hall meeting on Wednesday evening.
Hundreds of residents gathered at the Long Branch Community Center in Silver Spring to voice their concerns to members of the Montgomery County Council.
For Thomas Nephew, co-founder of the Montgomery County Civil Rights Coalition, he said this town hall was a way to be heard.
"We're here to advocate for a couple of things that we think the County [Council] needs to take a closer look at," he said." "One is civilian trial board participation. We want to see that there is voting civilians on what is called police trial boards."
Police trial boards, according to Nephew, is a chance for the community to appeal a disciplinary finding of the police chief as a way to hold law enforcement accountable.
And like Nephew, participants had the chance to address the Council. The proposed Fiscal Year 2018 budget, climate change, transportation policy and immigration, were some topics of concern.
Councilmember Tom Hucker, who represents both Silver Spring and Takoma Park, said the meeting was informative.
In this MyMCMedia Extra Video, Hucker explains his reaction to the residents' concerns:
Community Center where @MoCoCouncilMD is hosting a town hall. @mymcmedia pic.twitter.com/axtaXsfMdt
— Mitti Hicks (@MittiMegan) April 20, 2017
Packed room here tonight @mymcmedia pic.twitter.com/YxxAKMzq6h

— Mitti Hicks (@MittiMegan) April 20, 2017
Resident is urging @MoCoCouncilMD to take up a sanctuary policy for the whole county. @mymcmedia pic.twitter.com/1Lj4CZ3vCf

— Mitti Hicks (@MittiMegan) April 20, 2017
.@RogerBerliner talking immigration and a sanctuary policy. @mymcmedia pic.twitter.com/lXezyd4jmJ

— Mitti Hicks (@MittiMegan) April 20, 2017