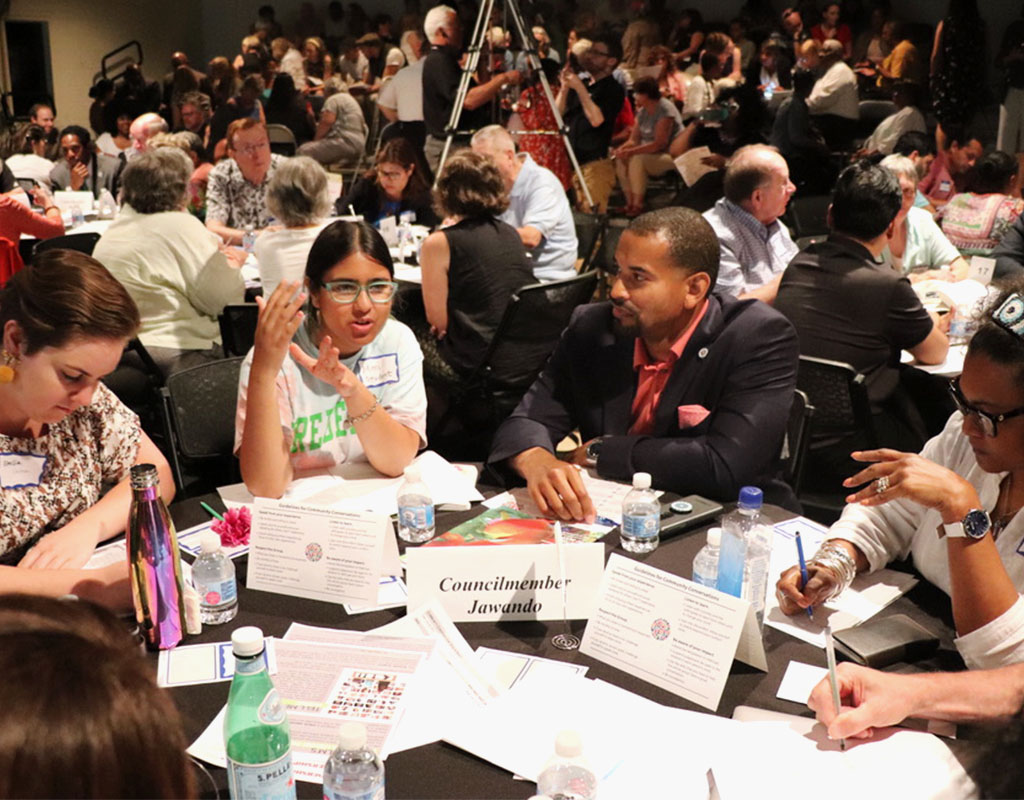 In Germantown, More Than 200 Sound off on Racial Equity
The Montgomery County-wide conversation on racial equity and social justice continued Wednesday night at the BlackRock Center for the Arts in Germantown.
More than 200 people came out to share how they've seen inequities play out in their communities and their ideas about how county officials can create policies to address these injustices.
County Executive Marc Elrich and eight of the nine councilmembers attended the forum (Councilmember Gabe Albornoz was out of town, but sent a representative in his place). Elrich announced at the meeting that he eventually plans to hire a racial equity officer.
At the forum, MyMCMedia caught up with Counil President Nancy Navarro; Councilmembers Craig Rice, Evan Glass, and Will Jawando; as well as Universities at Shady Grove student Mimi Yaldram.
Previous Post