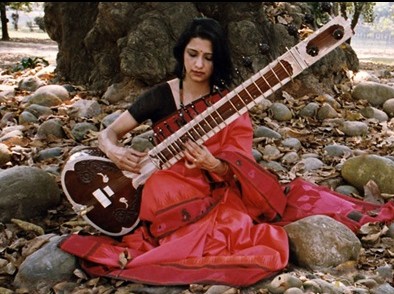 Indian Classical Musician to Perform in Gaithersburg
Montgomery County resident Alif Laila is scheduled to perform in Gaithersburg at the Arts Barn on April 4.
Laila, a native of Bangladesh, plays India Classical music- a genre she began studying at a young age under the teachings of the master of the Senia Maihar Gharana style. She has performed in concerts internationally and throughout the D.C. area.
According to a press release, Laila recently returned to her childhood home of Dhaka, Bangladesh, in January, where she performed at the Shilpakala Academy. Anubrata Chatterjee also joined her on the traditional Tabla percussion instrument.
Chatterjee will be performing with Laila at the Arts Barn concert.
The City of Gaithersburg World Series program invites residents to experience performing and visual arts through different events, and explores music from the British Isles, Africa, South America and India.
Adults pay $25, and youth 18 and under $12 and it can be purchased online. Arts Barn is at 311 Kent Square Road in Gaithersburg.
Future concerts include a Tango Festival on May 29 and Amadou Kouyate –Kora and Percussion on June 6.
For more information, click here.