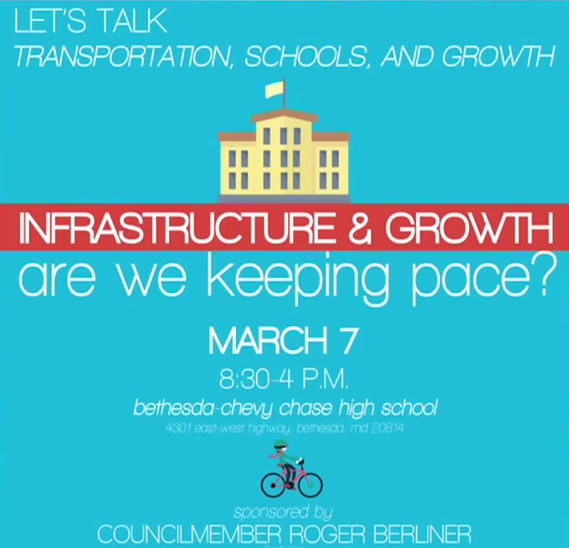 Infrastructure and Growth Meeting Set for March 7 (VIDEO)
Save the date: On March 7, Councilmember Roger Berliner will host a forum to address school and transportation planning. The meeting is open to the public from 8:30 a.m. to 4 p.m. at Bethesda Chevy Chase High School.
Register at montgomerycountymd.gov/berliner.