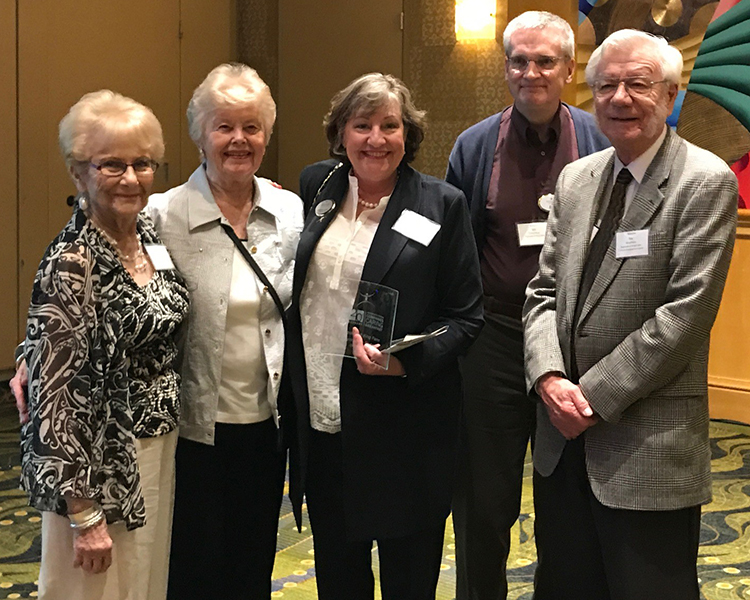 Ingleside at King Farm Awarded 2017 Community Partner of the Year from Interfaith Works (PHOTOS)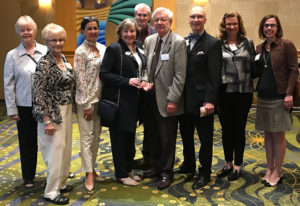 Ingleside at King Farm (IKF), an engaged senior living community, was honored Thursday as the 2017 Community Partner of the Year at the 20th Annual Interfaith Works Annual Companies Caring Breakfast. More than 400 leaders from the business, political, governmental and nonprofit communities gathered to celebrate partnerships that help community members in need.
IKF residents, with the support of volunteer coordinator Debbie Loube, have been volunteering with Interfaith Works for nearly two years. This includes providing in-kind donations, assembling layettes and making cloth carry bags, bibs and blankets, which are gifted to underprivileged mothers in Montgomery County.
"We are thrilled to be recognized by Interfaith Works as Community Partner of the Year," said Christine L. Podles, MA, LNHA, CASP, Ingleside at King Farm executive director. "Our residents exemplify the spirit of Ingleside at King Farm, an engaged senior living community, by contributing in various ways to Interfaith Works' programs."
The relationship with Interfaith Works and IKF extends beyond the residents.  Ingleside staff also volunteer at Interfaith Works as part of their "days of service" throughout the year. Led by IKF's resident artist Muriel Ebitz, who designed a mural for the children's corner of the new Interfaith Clothing Center, residents and staff painted the mural at the Center in the fall of 2016.
In recognition of being named Community Partner of the Year, an award fund has been set up to help Interfaith Works in its mission to empower people to lift themselves out of poverty.
"I love hearing about the great feeling the residents have after spending the day volunteering," said Loube. "I have enjoyed volunteering there myself. They do wonderful things for the homelessness and to help address poverty in our County."
Interfaith Works, established in 1972, serves over 16,000 people each year by empowering individuals and families with the tools and skills to lift themselves from poverty and homelessness.