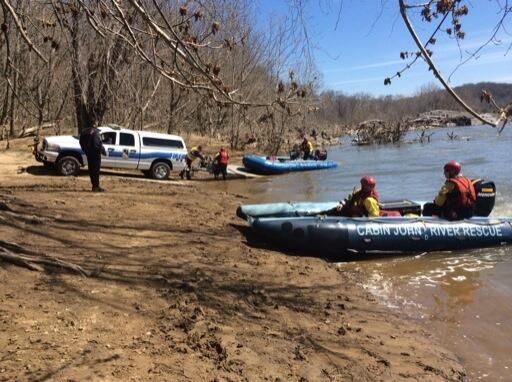 Injured Hiker Rescued at Billy Goat Trail
Montgomery County's swift water rescue crews helped rescue an injured hiker on the edge of the Potomac on April 6.
According to Montgomery County Fire and Rescue Spokesperson Pete Piringer, the woman hiker was not seriously injured. On his Twitter account, Piringer said multiple agencies assisted in the rescue on the Billy Goat Trail at Great Falls Park near Angler's Inn.
During the rescue, a Park Police helicopter was also sent to the scene.
Great Falls Park @mcfrs tech & swift water rescue teams assisted injured (not serious) hiker from Billy Goat Trail, pic.twitter.com/FZATQVXGhx

— Pete Piringer (@mcfrsPIO) April 6, 2014
U/D Great Falls Park Billy Goat TL, adult female inj hiker eval by EMS extracted via boat to C&O area near Anglers pic.twitter.com/6c6SF4zQY6

— Pete Piringer (@mcfrsPIO) April 6, 2014
U/D Great Falls Park – @mcfrs Boats in water & other staging near Old Angler's Inn on MacArthur Bl access area

— Pete Piringer (@mcfrsPIO) April 6, 2014
U/D Great Falls Billy Goat TL inj person most likely will be extracted via Boat (@mcfrs Strike Team) & EMS evaluating adult female leg inj

— Pete Piringer (@mcfrsPIO) April 6, 2014
U/D US Park Police Helicopter 'Eagle 2' assisting @mcfrs tech rescue units at Great Falls Park w/ inj hiker close to River's edge along BGT

— Pete Piringer (@mcfrsPIO) April 6, 2014
@mcfrs Tech Rescue & Swift Water Rescue (Strike Team) responding to Great Falls Park for inj hiker on Billy Goat Trail (Marker 3)

— Pete Piringer (@mcfrsPIO) April 6, 2014