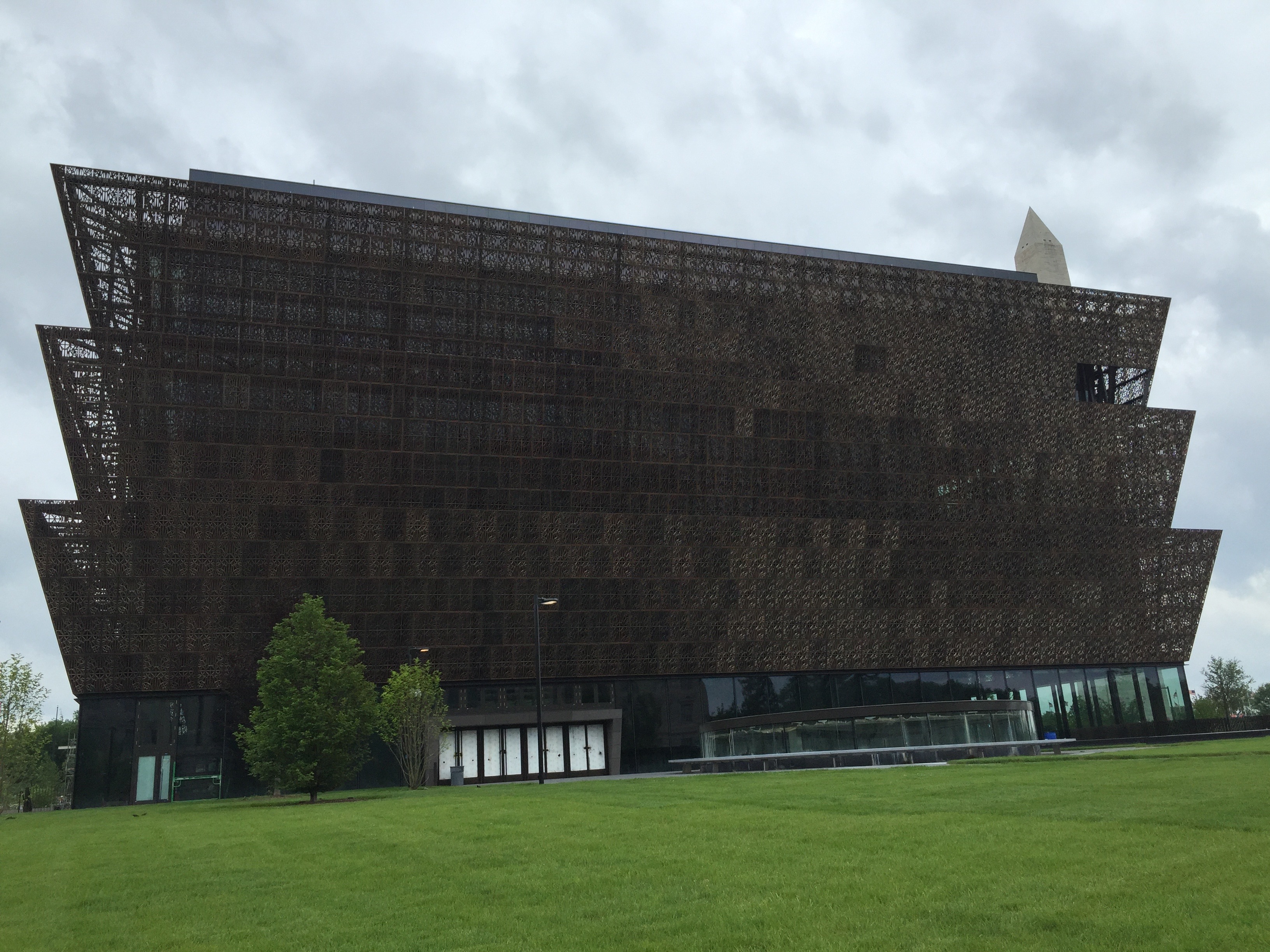 Inside the African American History Museum
Here at MCM, we often post about the things we see — especially in and around Washington, D.C.  Imagine my delight at being able to bring you photos from the National Museum of African American History and Culture months before it opens to the public!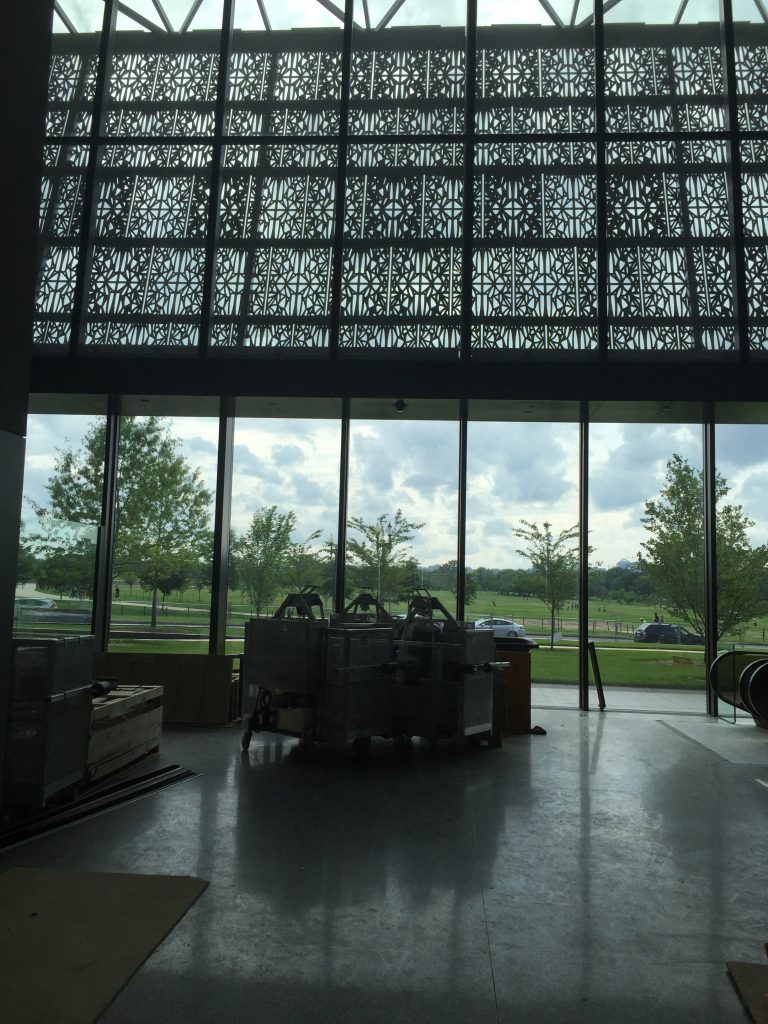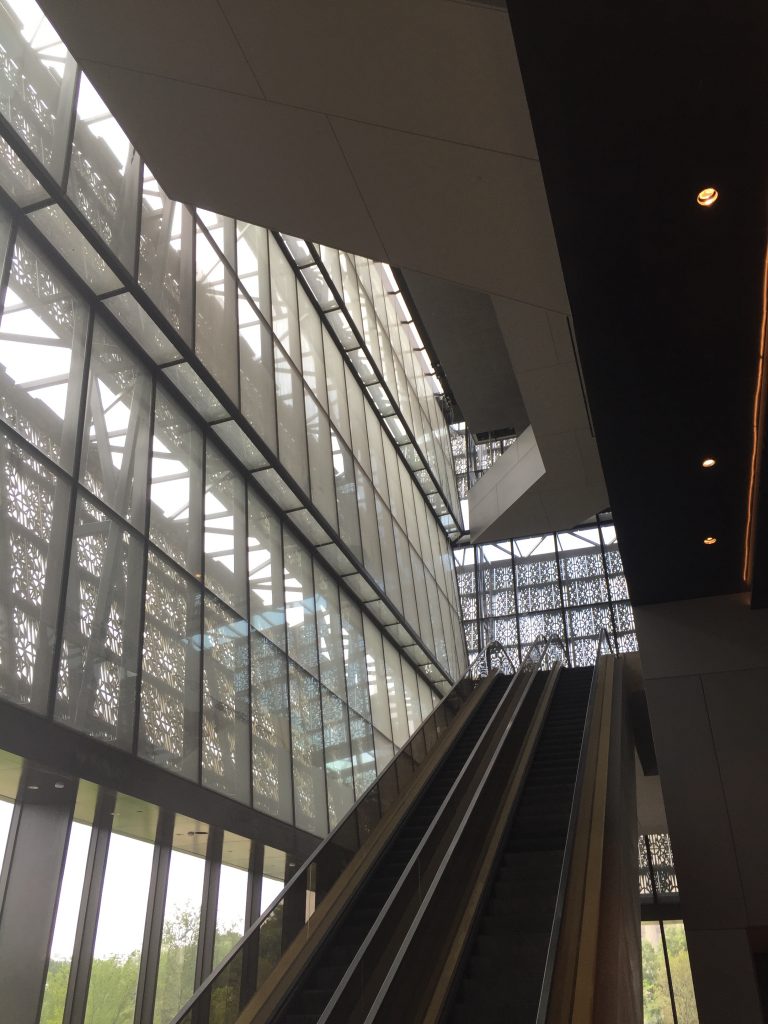 Author Krista Hall asked me what it was like looking at the lattice-like covering — the corona — from the interior. The museum is so expertly designed that the gorgeous mesh frames the most exquisite D.C. views. Imagine coming down a dark hallway and suddenly one of several sunlit bright, postcard perfect views appears before you. The people who were with me literally gasped — and to be honest so did I. Everywhere else, it's like being ensconced in this wonderfully warm, bronze-colored lace veil.
Please share my visit through a post I wrote for my personal blog, Top Secret Washington. Enjoy!
The Smithsonian's National Museum of African American History and Culture is slated to open on September 24th, 2016, however I was invited to tour it on June 5th, 2016, almost four months early!
Judson McIntire, chief architect of this project for the Smithsonian, is rightly proud of this project. Walking around the construction site, seeing the attention to detail, the thought and planning that goes into such a project was amazing. When the crowds come, they might not notice every single aspect, but I was grateful to Jud and his team for everything they have done.
This project actually started in 1915 when African American vets first raised the issue. In 1929 Herbert Hoover appointed a committee to fund a building. In the 1970's, 80's, and 90's much discussion and bickering took place — some from other African American museums that thought this building might take some attention away from their already established projects such as the Anacostia Community Museum. In 2001, legislation was re-introduced, and now, finally, fifteen years later, the dream of so many people will soon be a reality.
Some of the things you might not notice when touring the museum is that the angles of the roof-line are at the same degree as the Washington Monument that towers behind it. Please pardon my photos that don't show this well. The gorgeous lattice brown facade is called a corona — and relates to … Continue reading and seeing another 172 photos by clicking HERE.