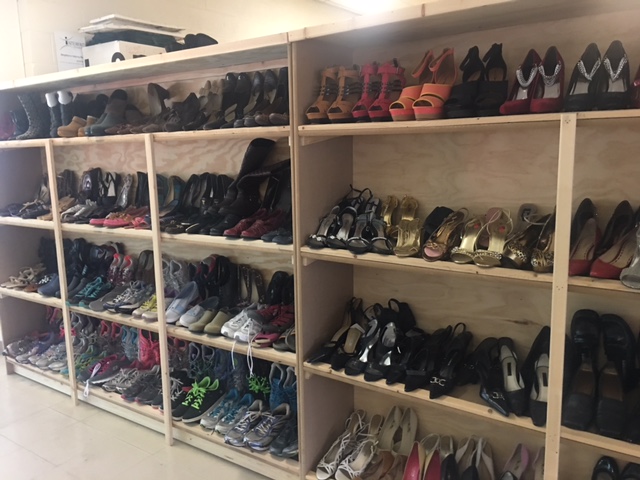 Interfaith Works Expands Clothing Facility to Give Clients Hope (VIDEO & PHOTOS)
Concerned about the impression their previous facility had on clients, staff at Interfaith Works Clothing Center decided to expand upstairs to give those in need hope.
"We didn't like the association of having a dark and dingy place and trying to help people who are poor,"  Shane Rock, CEO of Interfaith Works said. "We wanted to really value their lives by providing a bright and beautiful place like they may see in a retail department store."
Dozens of county leaders joined Interfaith Works staff early Monday for a special ribbon-cutting ceremony to unveil the clothing center's new location where those in need can shop for clothing, baby goods, toys, household and personal hygiene items for free.
"We have a lot of people that are struggling not only because of minimum wage but because living in Montgomery County is so high," Monica Barberias-Young, director of family services for Interfaith Works said. "Giving them free clothing and free household goods, school supplies and shoes, helps them to focus on other basic needs."
In addition to expanding its clothing center, Interfaith Works is expanding access to job training resources. English classes, a computer lab and financial literacy courses will all be available at the center's new location.
The goal, according to staff, is to help families lift themselves out of poverty.
Interfaith Works Clothing Center is located at 751 Twinbrook Pkwy in Rockville.

. @InterfaithWorks is expanding its clothing center to help those in need @mymcmedia pic.twitter.com/ux24gpvNmF

— Mitti Hicks (@MittiMegan) May 8, 2017